Fine Dining Grilling: Rack of Lamb
When it comes to "fine dining" grilling (which, yes, does exist) nothing tops a rack of lamb. While I like leg of lamb, lamb chops, and even ground lamb, nothing tops a rack. The rich and tender rib meat is a real treat.
Although prepping and grilling a rack appears to be labor intensive, it is not. Especially since it is so easy to find racks "pre-frenched," with the meat already removed from the bones. Prep time is about zero.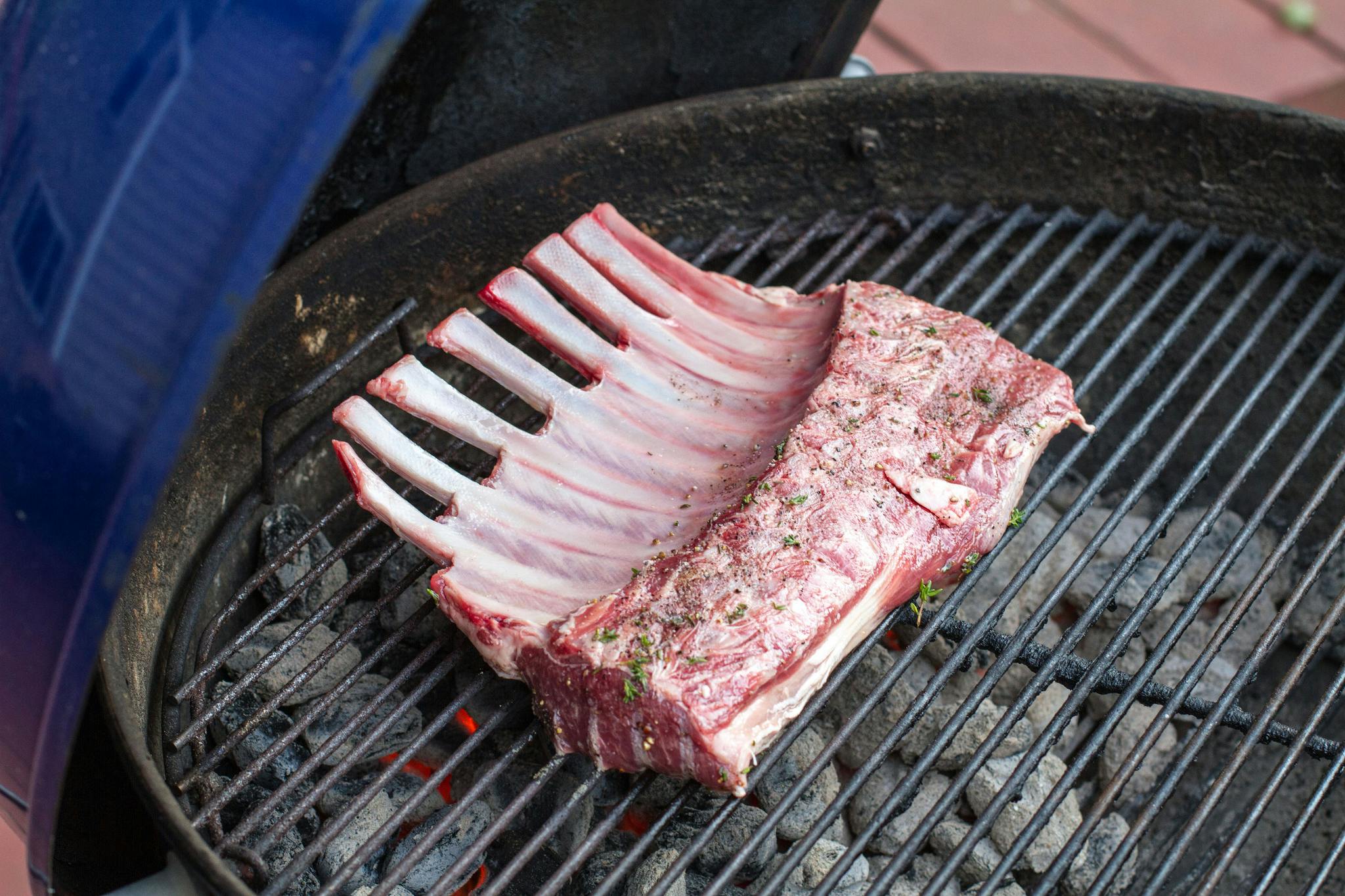 Speaking of bones, I love to grill meat with exposed bones. With a rack of lamb, the love multiplies times the number of bones. My stomach and my heart are easily moved by such a sight. Plus, there is the whole-chew-meat-off-the-bone factor.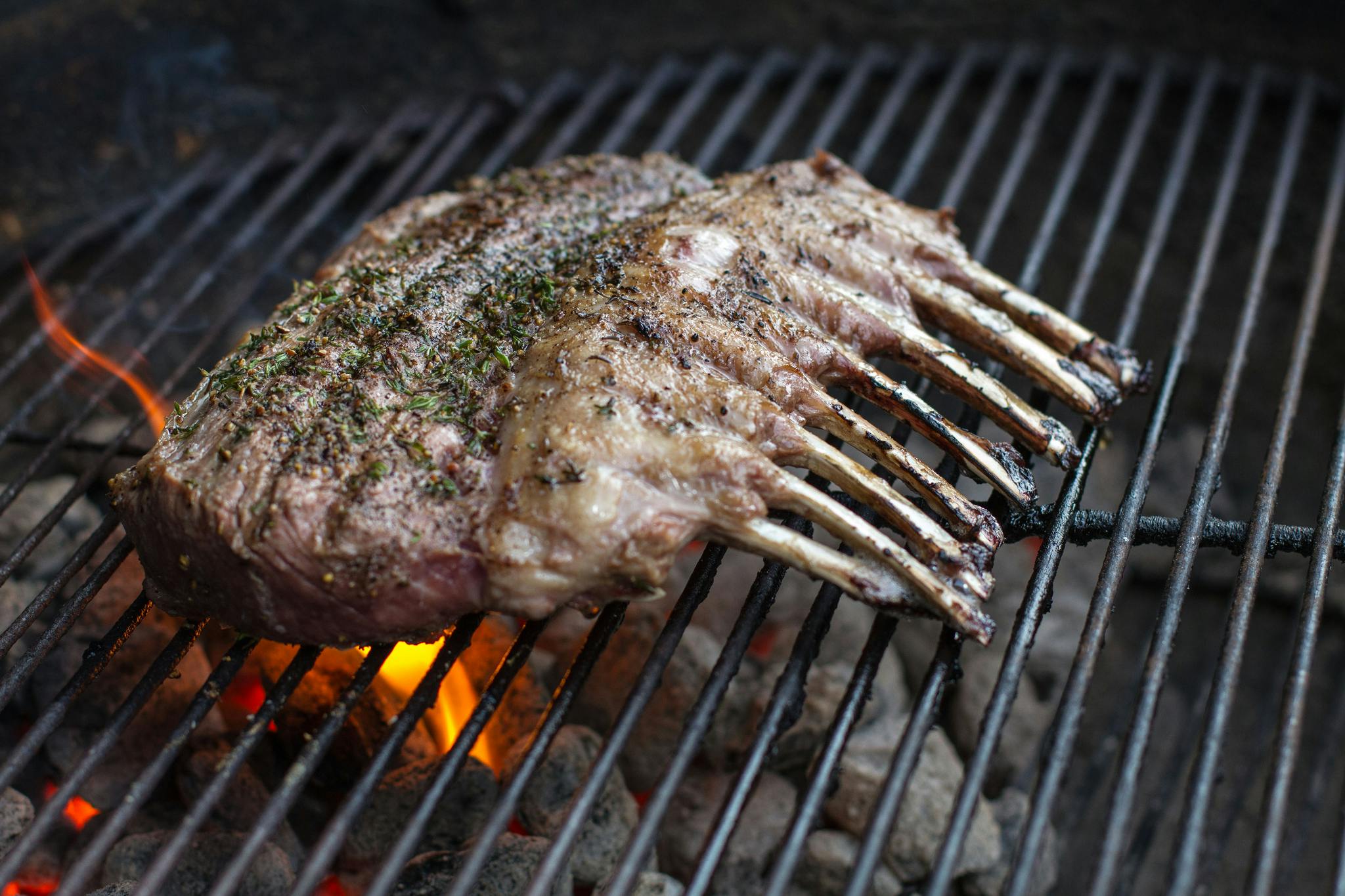 Planning a "big" dinner? This is the recipe. I've made it countless times, and it has never disappointed. Not a lamb fan? Give it a try. You might have inadvertently stumbled on a new favorite meal.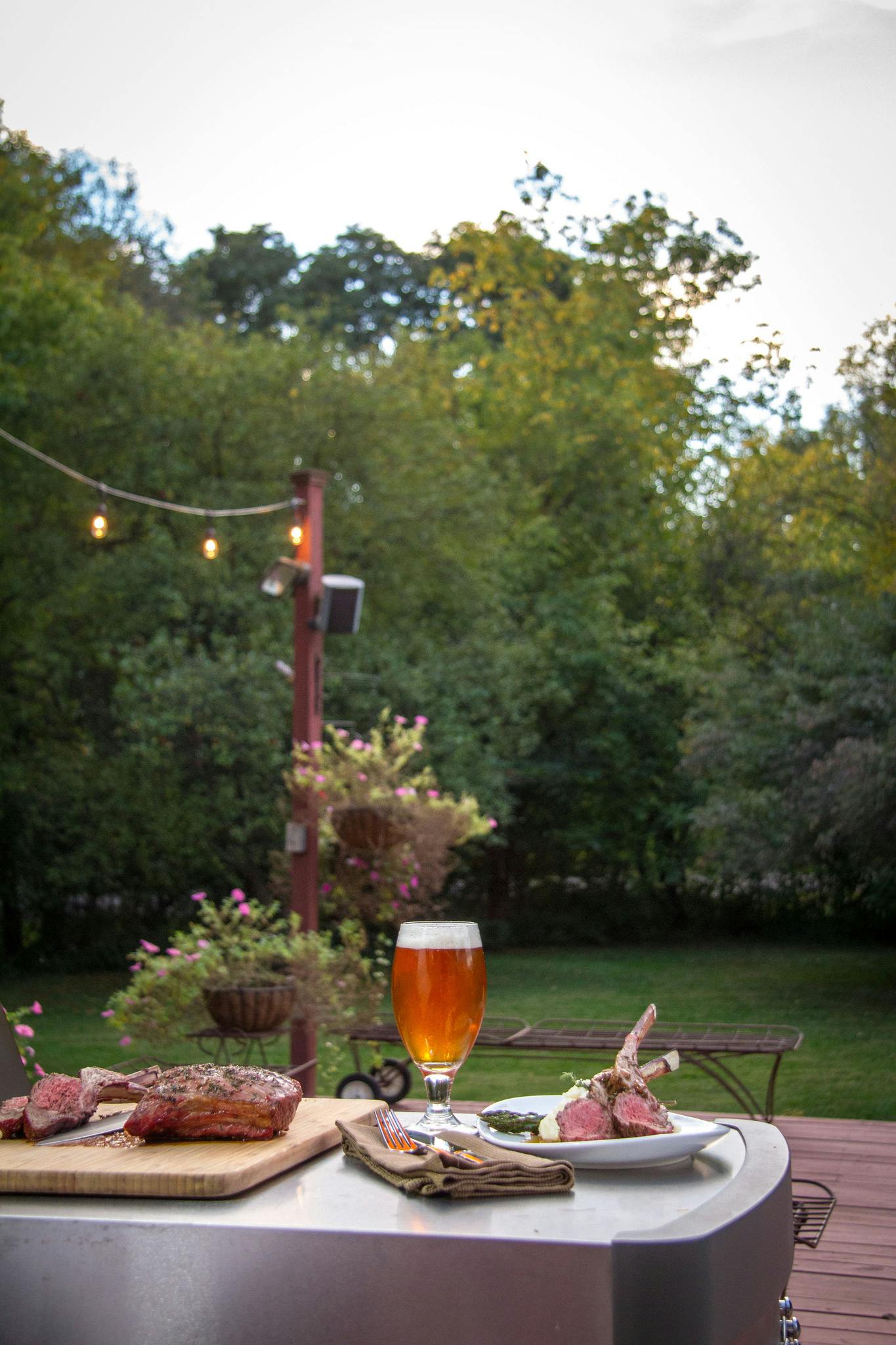 Recipe from Weber's Real Grilling™ by Jamie Purviance
Rack of Lamb with Roasted-Shallot Vinaigrette
People

Serves 4

Prep Time

15 min.

Grilling Time

17 to 19 min.
the

Ingredients
Vinaigrette
large shallot, about 1 ounce, unpeeled
extra-virgin olive oil, divided
balsamic vinegar
Dijon mustard
finely chopped fresh thyme
kosher salt
freshly ground black pepper
racks of lamb, 1 to 1½ pounds each, frenched
Extra-virgin olive oil
finely chopped fresh thyme
kosher salt
freshly ground black pepper
Instructions
01

Prepare the grill for direct and indirect cooking over medium heat (350° to 450°F).

02

Lightly brush the shallot all over with a bit of the olive oil. Brush the cooking grates clean. Grill the shallot over direct medium heat, with the lid closed as much as possible, until it is blackened in spots and very soft throughout, about 15 minutes, turning once. Remove the shallot from the grill and allow to cool. Remove and discard the peel. Finely chop the shallot and put it in a medium bowl along with the remaining vinaigrette ingredients, whisking in the rest of the olive oil to create a smooth dressing.

03

Trim any excess fat from the lamb. Allow to stand at room temperature 15 to 30 minutes before grilling. Lightly brush or spray the lamb with oil and season with the thyme, salt, and pepper. Loosely cover the bones with aluminum foil to keep them from burning. Sear, bone side down first, over direct medium heatuntil lightly browned, 2 to 4 minutes, turning once (watch for flare-ups). Move the lamb over indirect medium heat, close the lid, and cook to your cooked to your desired doneness, about 15 minutes more for medium rare. Remove from the grill and let rest for 5 minutes before cutting into chops. Serve warm with the vinaigrette.
Related Posts