The Red Kettle - It's Back!
Over the past 9 years, I've been asked a lot of questions here at Weber, but none more than "Will Weber ever bring back the red kettle?" If I had a dime for every time I've heard that question, well, you know the answer.
It gives me great pleasure to officially announce that for the first time in over 18 years, we are bringing back the red kettle, just in time for the holidays!
It's limited because it's only available for a short time and was produced in limited quantities, so we have no doubts this kettle will end up as a collector's piece someday. Who wouldn't want this as part of their collection! And just like all of our other kettles, this red one is finished in porcelain enamel which is so durable, it will last a lifetime.
Here are some of the features included on the red Original Kettle® Premium Limited Edition charcoal grill:
• Cooking area = 363 square inches
• Plated steel, hinged cooking grate
• Porcelain-enameled bowl and lid
• Aluminized steel One-Touch™ cleaning system
• Removable, high-capacity, aluminum ash catcher
• Rust-resistant aluminum damper
• One glass-reinforced nylon handle with tool hooks
• Lid handle with heat shield
• Spring clip/push pin leg assembly
• Durable all-weather 8 inch rubber molded wheels
• Tuck-Away™ lid holder
• Built-in lid thermometer
You can get your Original Kettle® Premium Limited Edition charcoal grill right here on Weber.com!
Related Posts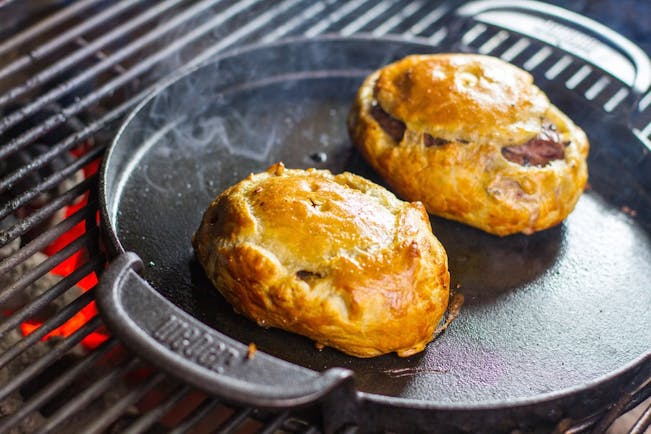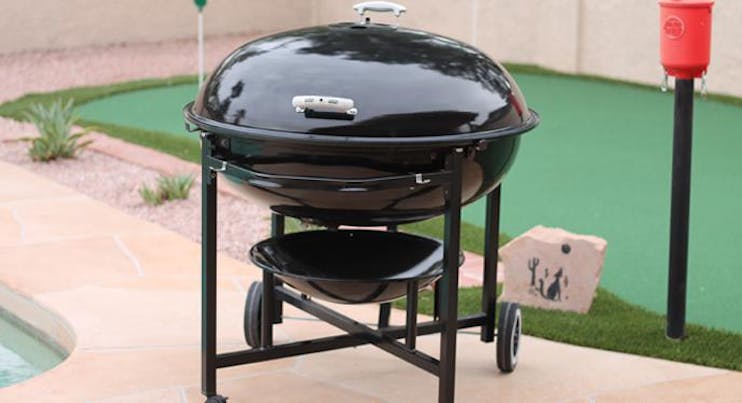 Behind the Grill
Big Love
by: Tracy Mescha