The return of fans to stadiums also means the return of tailgating. Whether you're a parking lot veteran or a pre-game rookie, Weber has the best portable tailgating grills and tools you need for a win-worthy tailgate. Bringing the stadium experience to your backyard? We have you covered there, too. Discover the possibilities of tailgate grilling no matter where football season takes you.
Starting Lineup At the Game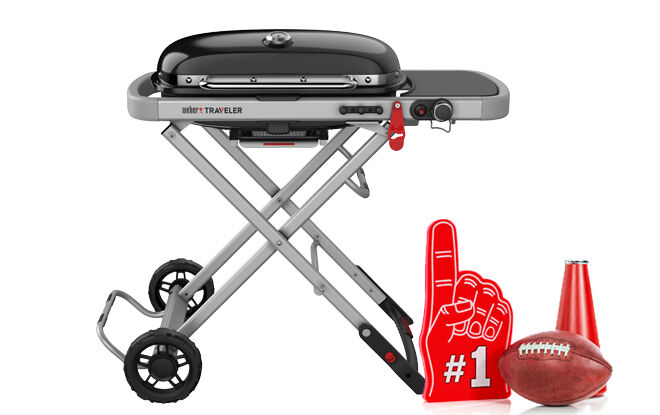 Weber Traveler Bundle
Be a parking lot hero with The Weber Traveler. Compact enough to easily fold and fit in the trunk of your car but large enough to grill 15 burgers, this star player delivers backyard quality food no matter where you go. It's purposefully designed to optimize gas usage and boasts a low-to-high temp range, so you can grill with confidence knowing you can execute all your fan favorites.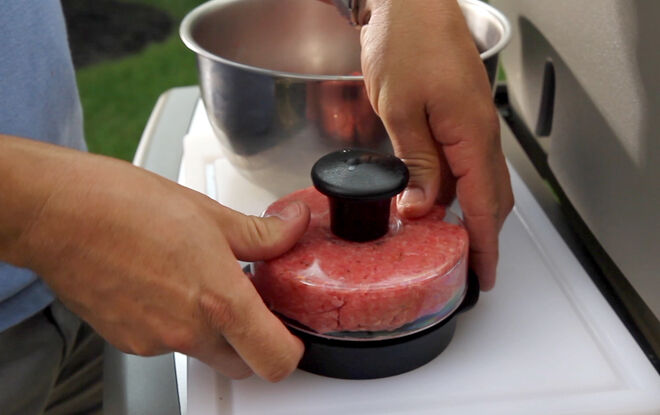 Shape your burger patties, chop vegetables, and marinate your meats at home before you hit the road. The Weber Burger Press makes pre-forming your patties easy and is designed to make uniform 1/2 or 1/4 lb burgers.
Starting Lineup In the Backyard
SmokeFire Wood Pellet Grill
If you're looking for a grill that can execute any gameday meal, SmokeFire is the perfect addition to your line-up. Whether you're craving wings, pulled pork, mac and cheese, pizza, or burgers, it's the only grill you need to feed your fans. Integrated Weber Connect smart grilling technology is your gameday assistant that sends notifications on everything from when it's time to flip & serve to a food readiness countdown.
Shop All Tailgating Favorites