RAISING THE STANDARD IN BACKYARD GRILLING
Weber
Genesis® II E-310 Gas Grill

Black
Image for capacity demonstration purposes only.
Actual product model and features may vary.
An exclusive world-class grilling engine, three powerful burners, with iGrill 3 smart technology compatibility - backed by the Weber 10 year warranty on all parts. The bar has been raised.
Part #61011001

$40 Shipping & Free Returns on Weber.com Orders
Grills 70+ lbs. ship by freight carrier with delivery by appointment within 2-5 business days. $40 Standard Delivery, $75 Upgraded Delivery. Free 30 day returns. Shipping Information & Return Policy
Main burners: BTU-per-hour input

39,000

Dimensions - Lid Open (inches)

62"H x 59"W x 31"D

Dimensions - Lid Closed (inches)

47"H x 59"W x 29"D

Primary cooking area (square inches)

513

Tuck-Away warming rack area (square inches)

156

Total cooking area (square inches)

669

Stainless steel burners

3

Fuel type

Liquid Propane (20 lb. tank sold separately)

Side tables

2

Swivel locking casters

2

Durable all-weather wheels

2

Tool hooks

6

Battery type

AA

Batteries

1

GS4 High Performance Grilling System

Infinity ignition

High performance burners

Stainless steel Flavorizer bars

Grease Management System

Features

Porcelain-enameled, cast-iron cooking grates

Porcelain-enameled lid

iGrill 3 compatible (accessory sold separately, not included)

Side mounted gas tank

Built-in lid thermometer

Stainless steel side tables

Open cart design

Welded tube frame

Fuel gauge - LP models only

Infinite control burner valves

Stainless steel heat deflectors

All Parts

10 Years (excluding normal wear and tear and subject to additional terms and conditions in the warranty)

Proposition 65 Warning: Handling the brass material on this product exposes you to lead, a chemical known to the State of California to cause cancer, birth defects or other reproductive harm. (Wash hands after handling this product.)




Combustion by-products produced when using this product contain chemicals known to the State of California to cause cancer, birth defects, or other reproductive harm.



Image for capacity demonstration purposes only.
Actual product model and features may vary.
Stainless steel Flavorizer bars

Porcelain-enameled, cast-iron cooking grates

Fuel gauge - LP models only

Stainless steel side tables
---
---
---
CAPACITY OF THEE-310
Ideal for entertaining a small crowd or a perfect solution to any family meal. The sleek open-cart can be used for placing serving trays, while grilling tools hang from the tool hooks, and spices are ready when you are on the side tables.
Image for capacity demonstration purposes only.
Actual product model and features may vary.

Serving size: up to 20 burger patties (with the Weber burger press)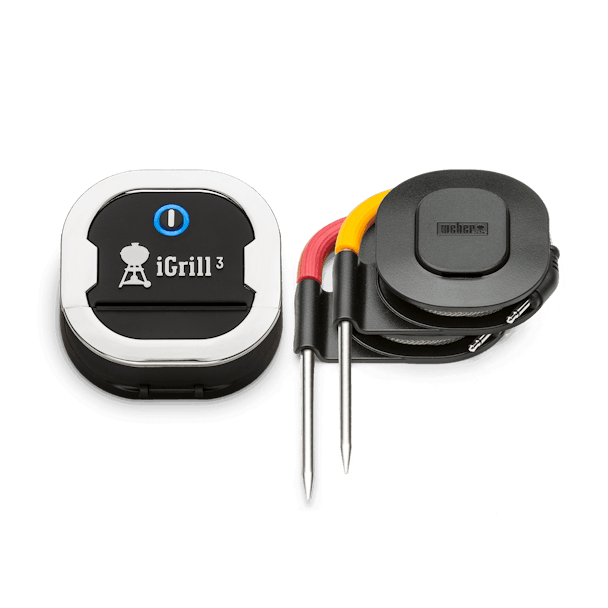 Infinite possibilities
WITH THE IGRILL 3 APP-CONNECTED THERMOMETER
Open up a new world of grilling possibilities with the iGrill 3 app-connected thermometer. iGrill 3 monitors food from beginning to end, and notifies you once it has reached the perfect degree to serve. Each Spirit II and Genesis II comes to you iGrill compatible.
EXPLORE IGRILL 3
Genesis® II E-310 Gas Grill is rated out of 5 by 944.
Rated 4 out of 5
by
Petro
from
Good grill but could be better
I really love Weber grills but for the price you should get better value for your money. The Weber Genesis II E310 should come with doors and provide a more weather proof enclosure for items. The open design makes it look cheaper. The side tops should be made with a better non scratch resistant surface. It scratches way too easily. Lastly, Weber should refrain from putting stickers on grill that are peeled off immedialty. The sticker glue is very difficult to remove especially in the hot heat. This is an unconveinence for customers. On a positive note, it's a great grill and does a great job with food. Just some comments to increase the value for your money.
Date published: 2018-07-16
Rated 3 out of 5
by
LB*5
from
There is a design defect
While I love the performance of Weber Grills. I recently replaced my old Genesis with a Genesis II E-310 and love the performance of the grill, but there is a major design issue. With the base of the grill no longer enclosed it exposes the drip pan. The drip pan is now open and there is more space between the drip pan and base of the grill, leaving plenty of room for pets to clean up the drip pan. I do not feel this is good for pets to be eating the drippings, and there is no option out there to correct this issue. Both my cat and dog both lick out of the pan. By not enclosing the base of the grill it cheapens up the grill, but the price did not go down.
Date published: 2019-05-11
Rated 5 out of 5
by
Rmc3fan
from
It's a Weber!
Only owned this particular series for a few weeks now... purchased to replace our spirit 210 series which is 5 years old and burners were disintegrating. As for our genesis 310, What can I say.. it's a Weber. Heats up fast and cooks as a Weber, no hot spots. Only issue is how fast the flavorizer are breaking down, Don't see lasting 6 months. Must have gotten a bad batch but that's ok, still love this genesis and searching now for a bargain on flavorizer bars. for those of you considering the purchase of a new bbq, spend the few dollars extra and buy the Weber genesis series After your 1st meal cooked on it you'll be happy you did.
Date published: 2019-07-21
Rated 5 out of 5
by
Highdesert
from
Never thought I'd switch to a gas grill
For 40+ years used Weber charcoal grills. Moved to an area with high winds and very dry. Thought it best to switch to a safer way of grilling without sparks flying about. I knew I wanted a Weber brand gas grill. After a lot of research chose the Genesis II E310. First the grill looks great.I grill 4-5 days a week so I wanted a high quality grill that is up to the task and will last a long time. Has all the features I need. Main reason I bought the 3 burner is for indirect cooking. Nice! Heats up to temp very fast. Sears my meat. No smoke. Food tastes great. Very easy to clean. Highly recommend getting a remote food thermometer. Makes cooking and monitoring your food a breeze.
Date published: 2018-05-20
Rated 5 out of 5
by
steaknator
from
Great All Around Grill
I've had this grill now for about a month and it is as close to perfect as you can get. No more rotating my steaks around because of cold and hot spots like other grills. It is able to maintain a low temp. of 250-275 degrees for smoking a boston butt or some slabs of ribs. The combo rib/roast rack is wonderful. The smoke box works well also. No more flare ups because the flavor tents are not close to the grates, just one way attention to detail in the design process solves a lot of problems compared to other brands. I'm able to put my steaks, burgers, chicken, etc. on after warm up and shut the lid and only open it to flip whatever I'm cooking only once.
Date published: 2018-06-05
Rated 4 out of 5
by
lukiluci
from
E-310 gas grill
I bought this new grill to replace a 20 year old Weber Genesis 1000 LX gas grill. Its taking some time to get to know the new grill. Cooking times and methods are completely different than my old grill. I have to keep checking the cooking chart. Everything I cooked on the old grill was cooked indirectly. Most meats are to be cooked on direct or medium direct heat. Not a big fan. Seems to cook too fast. Will have to adjust cooking times. One thing I really miss from my old grill, is the fold up extension on the side shelf!! Not enough room for trays, sauces, etc. I'm hoping to love my new grill as much as my old one...but it's going to take some time.
Date published: 2018-11-02
Rated 5 out of 5
by
Old big MO
from
It is worth the money
Like many people I was hesitant to pay this much for a grill , but I read all the reviews and went to look at them in the store. I could see the difference in quality and boy am I glad I bought the 310. As I put it together I could tell it was Weber quality. Not a scratch on anything. All went together with no problem. The first time I used it I checked to see how much heat was coming off of the top. I was surprised to see that very little heat was coming from the top compared to my last grill.And when you lift the lid to turn the food, it regains its heat very fast. It also heats up faster than any grill I ever had. So far its the best grill I have ever had by far.
Date published: 2018-08-05
Rated 5 out of 5
by
Fine dining Gary
from
Weber Is Best Gas Grill We Ever Owned
Weber Is Best Gas Grill We Ever Owned. Although more expensive than other grills the reason is clear. Made in USA. Higher quality raw materials and parts. Sturdy construction. As for cooking the internal components and design helps creates superb tasting food. The heat control is very regulated and produces consistent temperatures inside. No doubt we are very happy with this recent purchase and are glad to support this family owned US manufacturer. Go Weber!
Date published: 2018-10-13
Rated 5 out of 5
by
Backyard Summer Fun
from
Great Grill!
I bought the grill about a month ago and I have used it three times since. It has great even heat and works extremely well! The only thing that I can say as a negative is the cost of the grill. I understand that it is a Weber Grill, but really! The cost of this grill was $$ more expensive than the other grills I was looking at. The only reason why I bought this grill over the other grills is that I didn't want a side burner and I was only looking for a 3 or 4 burner Gas Grill. Overall I love the Grill except for the price. My last grill I bought lasted about 7 years. Will see how this grill last the test of time.
Date published: 2019-07-01
Rated 5 out of 5
by
renfro
from
Quality grill
This Weber is an excellent grill. I did a lot of research prior to making my purchase. I went to several retailers and looked at the different grills that are out there. The assembly was straight forward and easy to do. I believe most retailers offer to assemble it for you but, I prefer to take the time to do it myself. You can tell that the materials used are of higher quality and with basic care should last a very long time. The cooks I've done have been wonderful. It heats up very fast and cooks evenly without any flare ups because of the flavor bars that cover the burners. I'm looking forward to trying many new recipes and the great times ahead using the Weber
Date published: 2018-06-17
Rated 5 out of 5
by
GrillingCommoner
from
Easy Cleaning, Excellent Performance
I've owned this grill for about a month now, and it's ease of cleaning, high-quality materials, and cooking performance are what set it apart from everything I've owned before. The materials used in the grill are heavy-duty and meant to last with proper maintenance, which is easily done due to the simple access for any cleaning. One of the best design features is the front pull-out drip tray, as it makes after-meal cleanup a breeze. The grilling area cooks meat evenly as expected, and the overall design of the grill is well-engineered, from the lid to the utensil hooks present on both sides of the grill. Getting 10+ satisfied years out of this grill shouldn't be a problem.
Date published: 2018-05-29
Rated 5 out of 5
by
Sully Dogs
from
It was time
After 25 years it was time to replace my old 3 burner Weber Genesis. Don't get me wrong, the old guy still worked even with an almost fully rusted out frame. My 3 sons all chipped in for Christmas and my birthday and I pulled the trigger and purchased my new E-310. My decision was made easier after I received an email from the Home Depot that offered me a $150.00 savings off a new Weber. I opted to assembly it myself which was quick and painless with the help of the Bilt app. Been up and running for about 4 weeks and I'm loving it. It's everything that I've come to expect from Weber! And my old Genesis, still sitting next to the new kid. Just don't have the heart to bring him to the recycling center. Maybe I can find a good home for him, or the wife might find a good home for me!!
Date published: 2018-06-07
Rated 1 out of 5
by
M & G
from
Warming rack DIFFERS from what we received
The warming rack we received with our grill differs from the image on your website and from the images within the assembly guide. Refer to images as reference. WHAT'S DIFFERENT Image shows two extra horizontal bars on the bottom of the warming rack allowing the warming rack to be used with the Weber skewers, whereas when rack is folded in down position it allows you to slot the skewers in between the bars to hold up the skewers basically allowing tiered cooking. The second use of the warming rack allows you to warm items when the rack is folded up. The option of using it as a skewer holder is missing from the rack I received and missing from the replacement rack (I called customer service to sort this out first, still unresolved).
Date published: 2019-04-18
Rated 5 out of 5
by
josale25
from
Worth the extra money
In the past, we had purchased less expensive gas grills and had been disappointed with how quickly the components fail and the grill ages. We decided to spend a little bit more money with a Weber and so far, we are happy with the decision. We have only had it a couple months, and are still learning how to best use the technology, but we are happy with the purchase. The grill cooks the food evenly without any "cold spots" and the burners have started every time. The propane gauge is a perk, and helps us prepare for when the tank is close to empty. We hope to enjoy using this grill for many years to come.
Date published: 2019-07-09
Rated 5 out of 5
by
MrsBinPhoenix
from
Great grill
I suffered with barbecue grill for 15 years that I'd have to light an hour before I wanted to use it and it still wouldn't get hot. I got to the point where I didn't want to use it anymore, so I decided to buy a new grill. I settled on the Weber Genesis II simply because of the great reviews. So far, the grill has lived up to those reviews. The grill gets amazingly hot in 10 minutes. Where it used to take me 30 minutes to grill something, now takes a fraction of that time. I also liked the long warranty, which says to me that Weber stands behind its product. My only regret is that it took me 15 years!
Date published: 2019-06-27
Rated 5 out of 5
by
Stemmer
from
Solid!
I bought this grill on July 3rd and have used it a dozen times in the first 3 weeks. The lid is solid and holds and disperses heat equally while cooking. Whether you put that burger on the front of the grill or the back, you'll get even cooking. Chicken cooks quickly and evenly and stays juicy. Pork is the same! A good steak... restaurant quality grilling and FAST! Heat this bad boy up, a couple minutes, flip, repeat and enjoy! I've only owned my grill for about 3 weeks so the only thing left to be proven is it's longevity and Weber's word on their warranty! If it lasts, you'll have a customer for life!
Date published: 2018-07-24
Rated 5 out of 5
by
Frank678
from
Weber support was very responsive to my issues
We recently purchased or grill from Lowe's and they set it up and removed my old grill for no extra charge. We had a problem that required several calls to Weber support. The left burner wouldn't start. After replacing the starter and starter control box to no avail, we finally replaced the manifold which was not supplying sufficient gas to the left burner. I'm pleased with the response from the service folks but the real diagnosis of the problem was on me. I listened carefully to the sound of the gas coming from each burner and determined that the left one was noticeably different. It's an excellent grill and now that the problems are out of the way I'm happy I bought it.
Date published: 2018-10-06
Rated 5 out of 5
by
Griller Bill
from
An amazing "grilling engine" as Weber calls it
I have owned a Weber Genesis for 22 years. Performance has been flawless and with the exception of the cooking grates, flavorizer bars and ignitor everything is original. The old guy would sit all winter long and light first try in the spring. The new one is a beast, built well and it is BTU city, heats up in minutes. This is an exact replica of what I've owned for 22 years but they've learned and improved. I want no doors and no side burner, just a grill! It's amazing that the grease management system, weight gas gauge and flavorizer bar systems are still intact, a sign of great engineering. I'm a heavy griller and went through 5-6 tanks of propane each summer with the old guy.
Date published: 2019-05-09
Rated 3 out of 5
by
Poor Quality
from
Good grill
I have had the grill about a month and so far I really like it. What I don't like is the ghost image of the sticker that was removed from the hood. I bought a black grill which was a $100 more and you can easily see where the sticker was. It's not glue or anything that can be cleaned off. It's the fact that the paint faded everywhere except under the sticker. I have sent two emails to support regarding this and have heard nothing. I thought Weber backed up there products but I guess not. So beware if you spend $800-$900 for this BLACK grill that you will have a very noticeable blemish on the hood.
Date published: 2019-06-17
Rated 5 out of 5
by
Michael007
from
Top Quality Great Features and No Hot Spots!
I spent a lot of time researching this grill and others and was debating on the amount of the purchase and after researching for almost 2 months I pulled the trigger on this grill and it was the best decision I could have made these grills are master pieces you don't know what your missing until you cook on a Webber grill. There are zero hot spots and the most even heated grills out there from meats and vegetables to homemade pizza you can't go wrong with this grill absolutely amazing the food even taste better. Not even kidding cook times are also shorter. By far the best grill I have ever used.
Date published: 2018-05-30
Rated 4 out of 5
by
CharlesP
from
Who designed the rotisserie bracket for this?
My first propane weber grill lasted 20 years so when it came time to buy a new grill Weber was really my only choice overall I'm thrilled with this grill I'm just really disappointed in how the rotisserie bracket was not thought through on this design I use my rotisserie and regular basis it's a big reason why I grill so when I put the rotisserie bracket on this unit I was really disappointed that the motor sits right on the left side table and the bracket blocks the table from folding down. Yeah that's right what you put this bracket on the fold-down table no longer folds down. I'm surprised and disappointed because Weber has always been incredibly focused on the design of their units
Date published: 2018-11-05
Rated 5 out of 5
by
Anonymous
from
Genesis 2 is a great grill
I really like it. Great construction and cooks great.
Date published: 2020-02-15
Rated 5 out of 5
by
Erkie
from
A High Bar
I have always been a Weber fan from my first experience with the famous black kettle in the early '80s. Then it was the addition of the grill basket, drip pans, and coal separators. Best Thanksgiving turkeys ever! This is actually my second gas Weber and what an improvement. This model has all the little things that make a huge difference in the overall quality. Individual ignition for each burner means no carryover burners to corrode and quit. Flavor bars look improved and the overall construction is well thought out. I assembled it myself so I know the details. Worth ever penny so far.
Date published: 2018-10-23
Rated 3 out of 5
by
Johnk860
from
Not as good as the Silver B
I've had this grill for a month. I've done chicken, ribs, steaks and hot dogs. Indirect, with front to back burners, its difficult to do a full rib rack - not enough room to fit one, much less the pair on the B or stacked on the kettle. Short time (direct heat) works well, though it runs hotter than the older units and the problem of area is greater the more your company. On the whole, and I grill year round, weather not withstanding, I've gotten a good grill that's not rusted out (the burners survived 15 years without replacement) but its capabilities are not as good, sorry to say.
Date published: 2019-09-15
Rated 5 out of 5
by
Mr. Neil
from
The whole package!!!
I have enjoyed grilling with Weber, from the ignition through the clean up. I have really enjoyed the igrill 3 and the meat probes as well, which allows me to multi-task and have great food. I highly recommend as Weber has profected the grilling experience and even thought of the Grill surface both in usefulness and durability. Wide bars for greater surface area for charring marks for favor to narrow marks for delicate fish. The clean up is a breeze, and the Bluetooth igrill 3 system even keeps track for LP tank fullness, meat cuts, cooking doneness: Rare to well-done. I look forward to years of grilling with this Grill due to the great craftsmanship and high quality materials used in its construction!
Date published: 2018-07-28
Rated 5 out of 5
by
Derhuf
from
Just Outstanding!
We purchased this grill to replace a 5 year old Kenmore stainless steel grill that literally fell apart. This Genesis II Weber is built like a tank and is just beautiful to look at! It ignites instantly, quickly reaches 600 degrees and cooks everything perfectly. And most importantly: It's SO EASY TO KEEP CLEAN! Weber's design engineers are to be applauded for their attention to every detail. You will not be disappointed in any form or function of this grill! Here's wishing you Happy Grilling!
Date published: 2018-05-19
Rated 5 out of 5
by
Mr. Pr
from
Great grill...no comparison in quality to others!
We purchased our Weber Genesis II e-310 last fall...and couldn't be more pleased with the grill itself and customer service. A varmint (probably a raccoon) somehow ran off with one of our stainless heat deflectors. After looking for a replacement in big box stores.. I finally did what I should have done in the first place..ie. called Weber customer service. After explaining my dilemma, the agent said they would gladly send us a replacement..at no cost. BTW.. we also continue to use our Weber kettle grill....especially for steaks, with the added flavor of wood charcoal.
Date published: 2018-06-20
Rated 5 out of 5
by
c-whatever
from
Perfect For Our Needs
We bought our Weber about two weeks ago and we couldn't be happier. We used it right away and several times since. We especially like the fact that this model did not have the cabinet doors on the bottom. We never used this compartment in any of our previous grills and were happy to see that this model didn't have them. We always considered them a waste of that space. We also like the new scale feature for the tank to let us know when the propane is low. We always kept an extra tank, but this feature is a nice one to have so if I am cooking something that takes several hours, I can judge how long into the process I will have to change the tank or know that I need to put a fresh one on for that preparation.
Date published: 2019-07-26
Rated 4 out of 5
by
Steelers Fan
from
Great, but.....
This grill was given as a gift. I had my eye on it for quite some time. It was easy to assemble until I was nearly done. One of the drawers was cracked. Ugh. It looked like the box was dropped at some point in transit. Weber was called asap. The sent a replacement piece immediately. Now I was ready to go. But.... the porcelain caps on the igniters were broken. It probably happened when the box was dropped. Weber received another call. They sent three new pieces immediately. I was finally able to use the grill. While a dropped box during shipment could be anyone's problem, Weber stepped up and sent replacement parts asap. This is why the family bought me a Weber. It's a high quality grill with great customer service.
Date published: 2019-08-06
Rated 5 out of 5
by
terrrbear
from
Overpriced but good
I love how this bbq is performing. I'm not used to cooking with the lid down because of previous flare ups on the old unit but this is not the case with my Weber. I simply followed your cooking instructions that were included and I'm getting the results I hoped for which is perfectly cooked and nice looking food ( including the grill marks). The price seems high to me for what it is but I've never heard any Weber owners complain about that after they've been using it for a while. Hope it lasts like everyone says. That'll solve the price point. Cheers, terry
Date published: 2019-06-07
bvseo_sdk, dw_cartridge, 16.1.1, p_sdk_3.2.0
CLOUD, timer 157ms, 0ms
reviews, product
bvseo_sdk, dw_cartridge, 16.1.1, p_sdk_3.2.0
CLOUD, getContent, 0ms
reviews, product
Keep Exploring
Genesis® II Series

Genesis® II E-310 Gas Grill (Natural Gas)

Genesis® II Series

Genesis® II S-310 Gas Grill

Genesis® II Series

Genesis® II S-310 Gas Grill (Natural Gas)

Genesis® II Series

Genesis® II E-315 Gas Grill

Genesis® II Series

Genesis® II E-315 Gas Grill (Natural Gas)

Genesis® II Series

Genesis® II E-330 Gas Grill

Genesis® II Series

Genesis® II E-330 Gas Grill (Natural Gas)

Genesis® II Series

Genesis® II E-335 Gas Grill

Genesis® II Series

Genesis® II E-335 Gas Grill (Natural Gas)

Genesis® II Series

Genesis® II S-335 Gas Grill

Genesis® II Series

Genesis® II S-335 Gas Grill (Natural Gas)

Genesis® II Series

Genesis® II E-410 Gas Grill

Genesis® II Series

Genesis® II E-410 Gas Grill (Natural Gas)

Genesis® II Series

Genesis® II E-435 Gas Grill

Genesis® II Series

Genesis® II E-435 Gas Grill (Natural Gas)