Summit® S-670 Gas Grill (Natural Gas)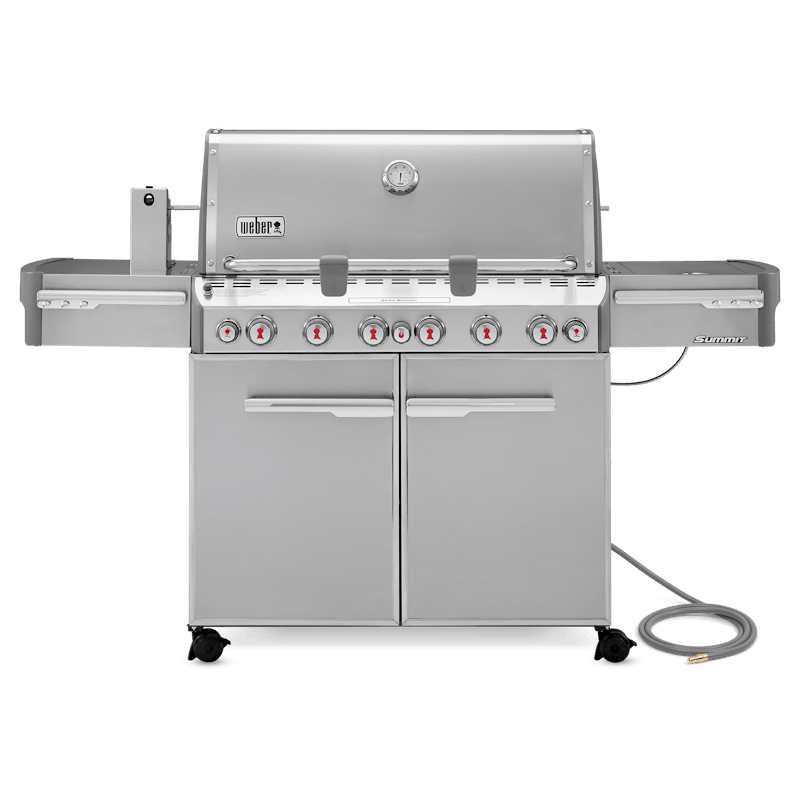 Become the envy of every backyard and exceed the unexpected. From burgers on the grate to crispy chicken on the rotisserie, or even adding a touch of smoke to any dish. The six burner Summit® S-670 gas grill will redefine your definition of the classic grill-out.
• 10 year warranty on all parts of the grill.
• Sear Station creates an intense heat zone to quickly add sear marks on meat.
• Grill rotisserie chicken with the unmistakable taste of barbecue.
• Add a touch of smoke by using the integrated smoke box.
Complete the Set

Premium Grill Cover - Summit 6 Burner

Precision Grill Tongs & Spatula Set

Grill Brush - 18" Three-Sided

Weber Connect Smart Grilling Hub
Carousel containing list of product recommendations. Please use left and arrows to navigate.
Summit® S-670 Gas Grill (Natural Gas)
Professional Grill Assembly for $99

Book a professional to help assemble this grill for only $99. All bookings and inquiries are handled by Handy.

Learn More

10 Year, 100% Weber Guarantee

(Learn More)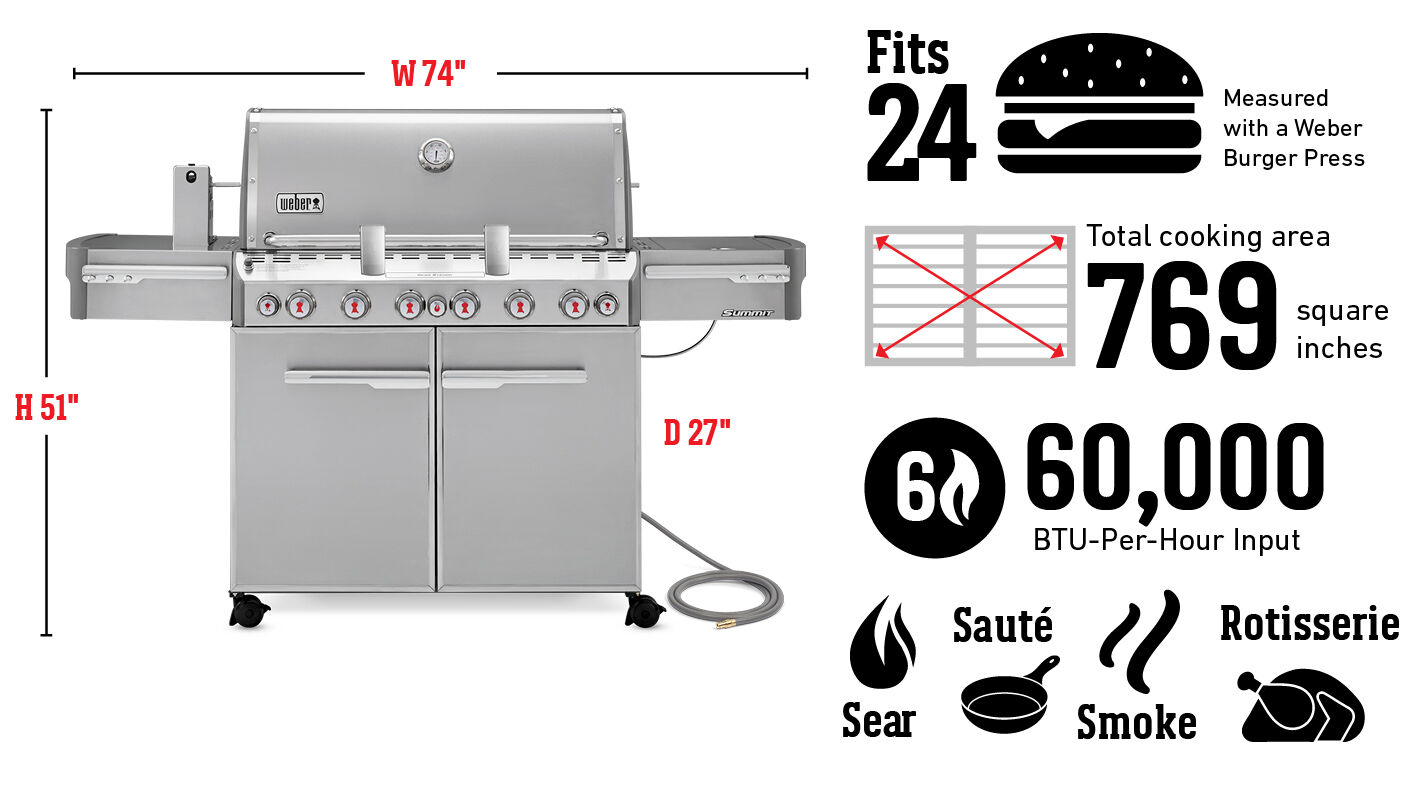 Main burners: BTU-per-hour input

60,000

Sear Station burner: BTU-per-hour input

10,600

Stainless steel smoker box and smoker burner: BTU-per-hour input

6,800
Side burner: BTU-per-hour

12,000

Rear-mounted, infrared rotisserie burner: BTU-per-hour input

10,600

Dimensions - Lid Open (inches)

57.1"H x 74.1"W x 30"D
View All Specifications
Warranty Information
Frequently Compared

Summit® S-670 Gas Grill (Natural Gas)

Price:

Main burners: BTU-per-hour input:

60,000

Sear Station burner: BTU-per-hour input:

10,600

Stainless steel smoker box and smoker burner: BTU-per-hour input:

6,800

Side burner: BTU-per-hour:

12,000

Summit® E-670 Gas Grill (Natural Gas)

Price:

Main burners: BTU-per-hour input:

60,000

Sear Station burner: BTU-per-hour input:

10,600

Stainless steel smoker box and smoker burner: BTU-per-hour input:

6,800

Side burner: BTU-per-hour:

12,000

Summit® E-470 Gas Grill (Natural Gas)

Price:

Main burners: BTU-per-hour input:

48,800

Sear Station burner: BTU-per-hour input:

10,600

Stainless steel smoker box and smoker burner: BTU-per-hour input:

6,800

Side burner: BTU-per-hour:

12,000