If I'm being totally honest, to me the Super Bowl is way more about the food and the half-time show than anything actually having to do with football. I'm guessing it's a safe bet I'm not alone in this. Whether you're a diehard football fan or a diehard eater, these recipes are perfect for game day noshing. 
Balsamic-Marinated Flank Steak Sandwiches with Peppers and Onions
Buffalo Chicken Wings with Creamy Blue Cheese and Apple Slaw
Steak and Ale Chili with Beans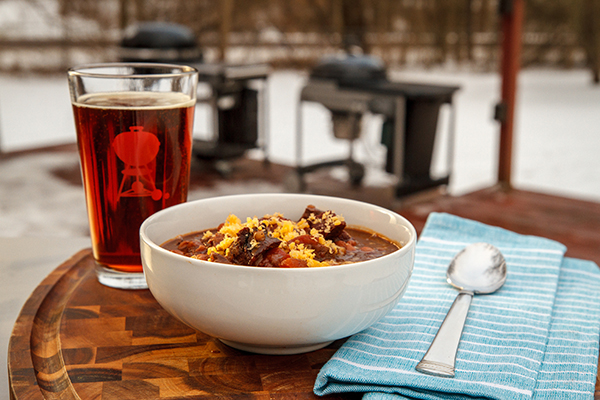 There are so many things you can do with perfectly smoked pulled pork. Make this Pulled Pork Barbecue with Hot Pepper Vinegar Sauce and pile it high on hamburger buns or pretzel rolls. Give it a Mexican spin with this Smoky Pork Chile Verde or my personal favorite, pile it high on....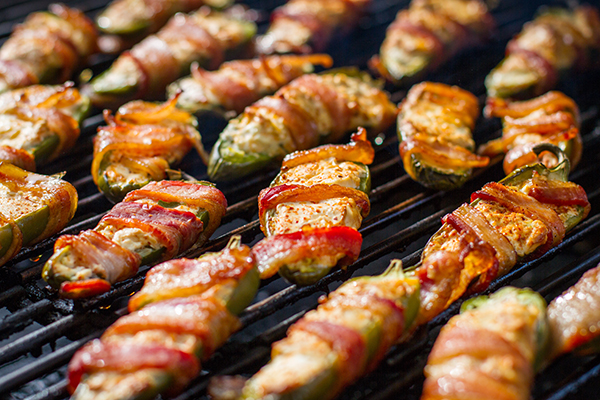 Blue Cheese Dogs with Samuel Adams BBQ Sauce
**We love to see what you're grilling! If you make any of these recipes post them on Instagram and tag us @webergrills or #webergrills so we can see what you're up to!***