Beat the gloomy weather with hearty bowls of comfort
It's that time of the year again where strong winds attempt to uproot garden plants and sidewalks seem to be permanently damp. Whether your country is visited by monsoon storms or unpredictable typhoons, you'll want to stay dry and warm while you wait it out.
While that means zero outdoor park excursions and no grilling under the sky, you can still find comfort from the grill from the safety of your home indoors with one of our compact Q gas grills. (If a typhoon's coming—stay away from those windows!)
And if you're really focused on following that silver lining, the chilly weather is also a great excuse to put on the cooking grates something a little different, a dish that wouldn't be as welcomed if temperatures were soaring—soup. While you'll still need the help of a stockpot, the grill adds toasty depth that'll warm any belly, and spirit.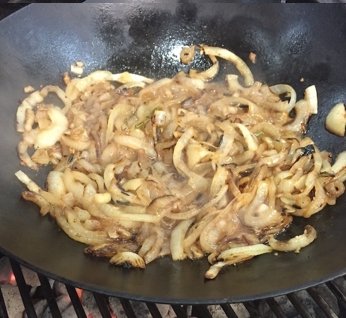 French onion soup
Instructions are simple enough for our version of the classic French onion soup: grill and then sauté the onions, then add broth and other aromatics and simmer for 30 minutes. Don't forget to toast the baguette!
SLURP TIP
This recipe calls for cooking sherry, but you can also substitute it with dry red or white wine.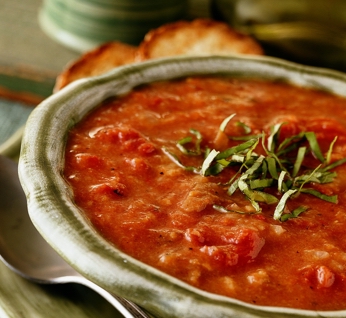 Fire-roasted tomato and bread soup
Daily gloom and rain brings with it the risk of catching a cold. Give your body much needed vitamin C and Vitamin A—which boosts the immune system, with juicy tomatoes in this hearty soup. If you're starved for time to prep the ingredients, canned tomatoes work just as well.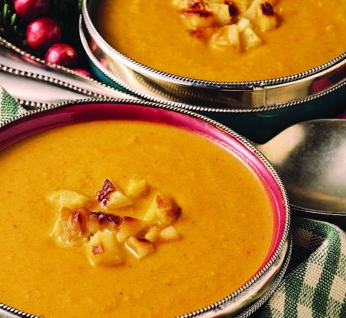 Grill-roasted apple and pumpkin bisque
When choosing an apple for the grill, make sure to choose hardy types that can stand up to high heat like the Granny Smiths we use in this apple and pumpkin combo. While you could also use other hardy apples like Fuji, Pink Lady or Honeycrisp, these varieties are sweet. The tartness of Granny Smith apples adds complexity and balances the sweetness of the pumpkin.
Fresh from the basket
Healthy sides for every meal
Deluxe Grilling Basket