3 tips for an easy, breezy cookout
"Summertime, and the livin' is easy…"
Nothing quite says summer like barbeque smoke wafting from a grill—the promise of delicious bites in the making. Beyond the classic all-American summer cookout favorites of burgers, hotdogs, ribs and steaks, there is a lot more you can do with your grill.
So when the weather is good, embrace the laidback, ignite the grill and invite a couple of friends over. Here are a couple of tips on how to choose fresh recipes that'll keep your cookout light and breezy.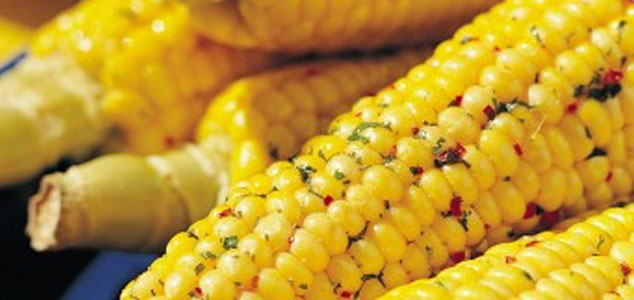 Tip 1: Eat with your hands
Keep things fuss free with recipes that don't require people to fuss around with plates and utensils. Skewers and toothpicks are great for this purpose—not to mention they're a lot more eco-friendly than plastic forks and plates. You can also go for dishes like our Grilled Sweetcorn with Lime and Chilli Butter that are ready for guests to pick up and eat straight off the grill. Okay, maybe make them wait for a couple of minutes to avoid burnt fingers!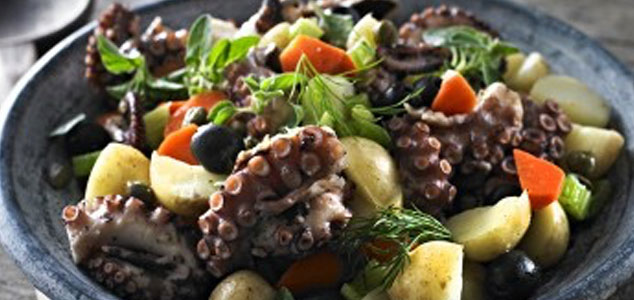 Tip 2: Quick grills make for big thrills
Despite common perception, grills aren't just for steaks or other meaty favorites. So if you're strapped for time, or simply want to spend more time mingling and less time grilling, consider putting seafood on the grill. Not only does seafood cook fast—6-8 minutes for the octopus in our Octopus Potato Salad with Black Olives and Capers, they immediately add variety and sophistication to an otherwise typical spread of grilled meats. With seafood, it's always better to slightly undercook it otherwise it ends up rubbery and tough.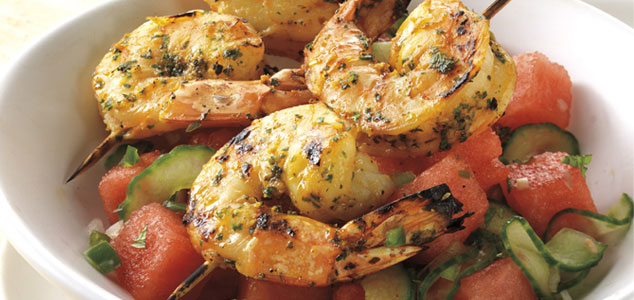 Tip 3: Skewers are your best friend
Okay, we're cheating a little. Tip 3 is in fact a combination of the first two. Skewers are perfect for plate-free eating and because the food is cut into bite-size chunks, they grill in no time. We can't imagine having a cookout without juicy skewers, lined up pretty on a serving plate—which is why you'll find plenty of recipes featuring skewers on our website. One of our all-time favorites is Thai Shrimp with Watermelon Salsa but if you want to really embrace it, here is a whole list of skewer ideas you can use for your summer cookout. Easy, breezy, delicious and hands-free!