Weber® Q 1200 Gas Barbecue with Stand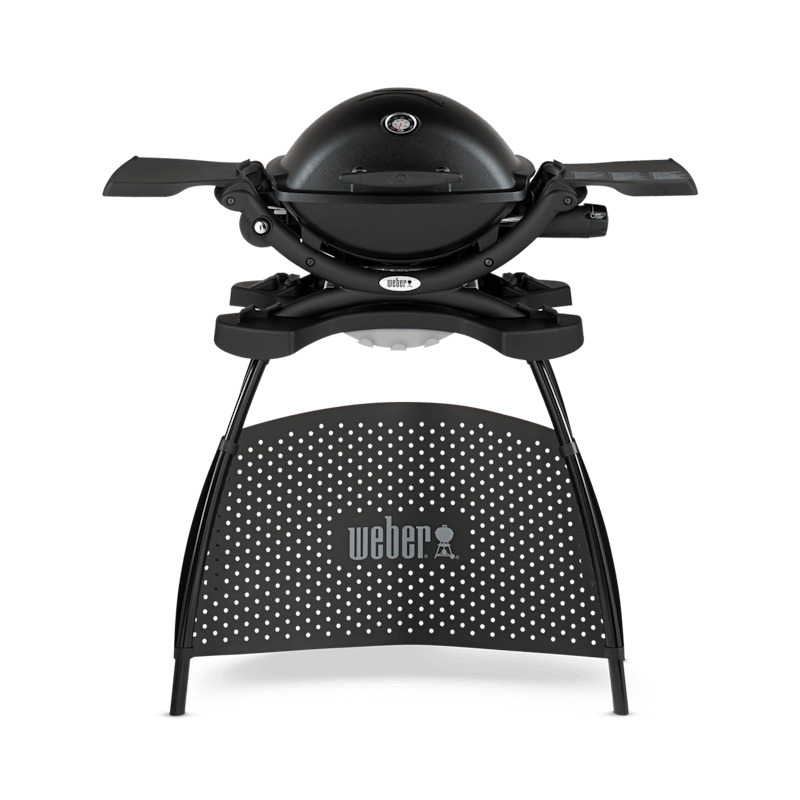 Create your own little grill oasis with a barbecue as vibrant and convenient as your grilling ambitions. Let steaks sear on the grate while you toss together the salad on the side table of your Q 1200 gas barbecue with stand. Small enough to fit a balcony, comfortable enough to make grilling an everyday event.
Complete the Set


Weber Connect Smart Grilling Hub



Carousel containing list of product recommendations. Please use left and arrows to navigate.
Weber® Q 1200 Gas Barbecue with Stand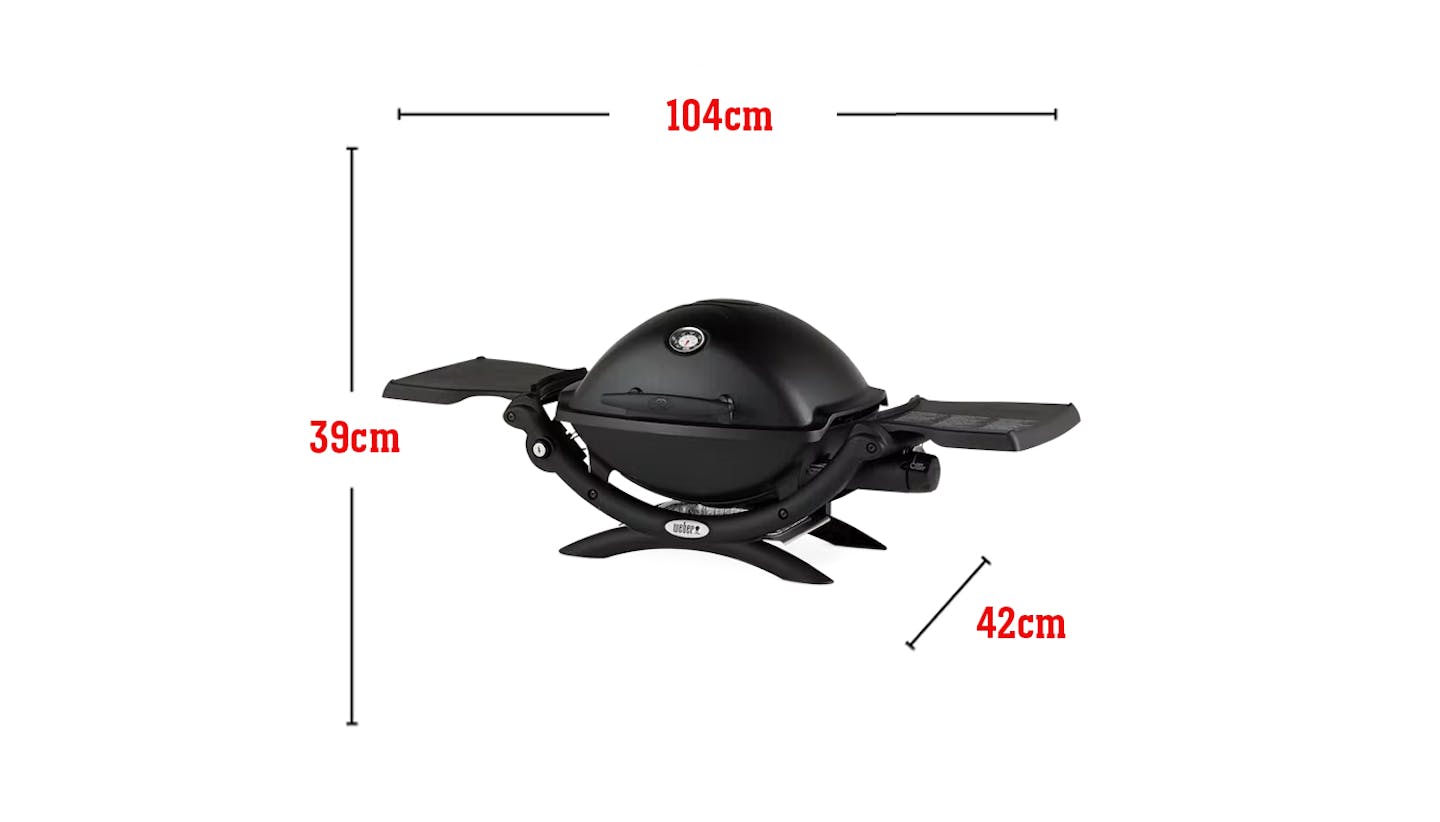 Main burners: kW

2.49

Dimensions - Lid Open and Tables Out (centimetres)

121.9cm H x 103.9cm W x 67.3cm D

Dimensions - Lid Closed and Tables Out (centimetres)

102.9cm H x103.9cm W x 56.5cm D
Primary cooking area (centimetres)

43 x 32

Weight (kg)

13.154

Stainless steel burners

1
View All Specifications
Warranty Information
Frequently Compared

Weber® Q 1200 Gas Barbecue with Stand

Price:

Main burners: kW:

2.49

Dimensions - Lid Open and Tables Out (centimetres):

121.9cm H x 103.9cm W x 67.3cm D

Dimensions - Lid Closed and Tables Out (centimetres):

102.9cm H x103.9cm W x 56.5cm D

Primary cooking area (centimetres):

43 x 32

Weber® Q 1200 Gas Barbecue

Price:

Main burners: kW:

2.49

Dimensions - Lid Open and Tables Out (centimetres):

62.5cm H x 103.9cm W x 52.1cm D

Dimensions - Lid Closed and Tables Out (centimetres):

39.4cm H x 103.9cm W x 42cm D

Primary cooking area (centimetres):

43 x 32

Weber® Q 1000 Gas Barbecue

Price:

Main burners: kW:

2.49

Dimensions - Lid Open (centimetres):

59.7cm H x 68.6cm W x 52.1cm D

Dimensions - Lid Closed (centimetres):

36.9cm H x 68.6cm W x 42cm D

Primary cooking area (centimetres):

43 x 32