Crafted Upgrade Kit for Smokefire EX4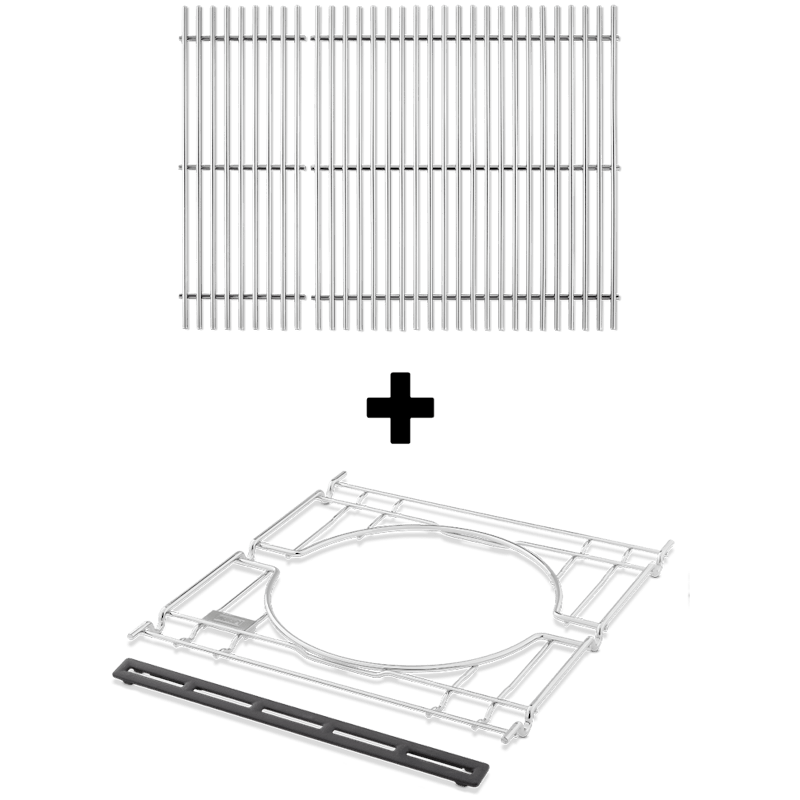 Upgrade your Smokefire EX4 (all Smokefires grills bought in 2021 and earlier) with the Upgrade Kit.
The Upgrade Kit contains the suitable Crafted Cooking Grate plus the Crafted Frame Kit for your Smokefire.
The Kit includes
1x Crafted Grill Grate (article number 7860)
1x Crafted Frame Kit (article number 7688)
With the Upgrade Kit, you are then ready to use any additional Crafted Gourmet BBQ items
Part Number:
#
118386_CraftedUpgradeSFEX4
Crafted Upgrade Kit for Smokefire EX4
REPLACEMENT PARTS
In need of a new part for your grill? Search your schematic for all parts.
Find Parts
NEED SUPPORT
Contact our Customer Service Team with any questions on compatibility with your Weber barbecue.
Contact Us