Preparing Strip Steaks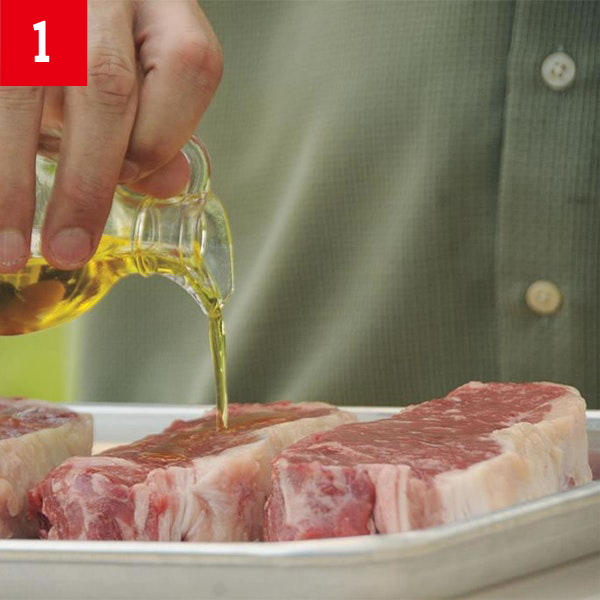 Step 1
Lean strip steaks benefit from the rich flavor and slickness of extra-virgin olive oil.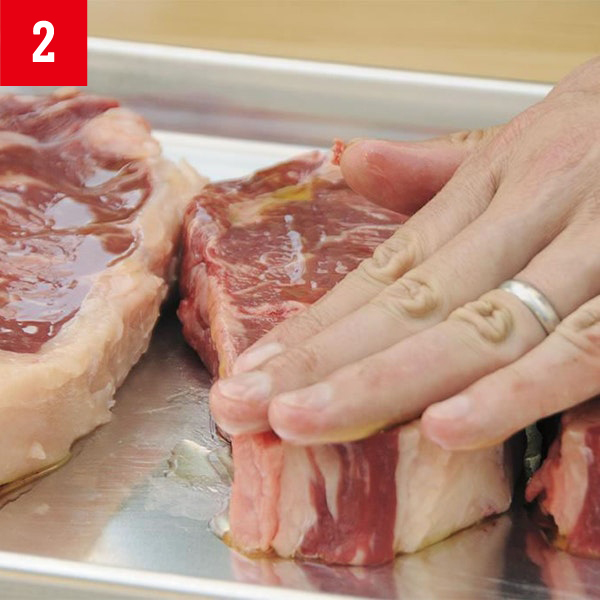 Step 2
Rub the oil evenly all over the steaks to prevent them from sticking to the cooking grate.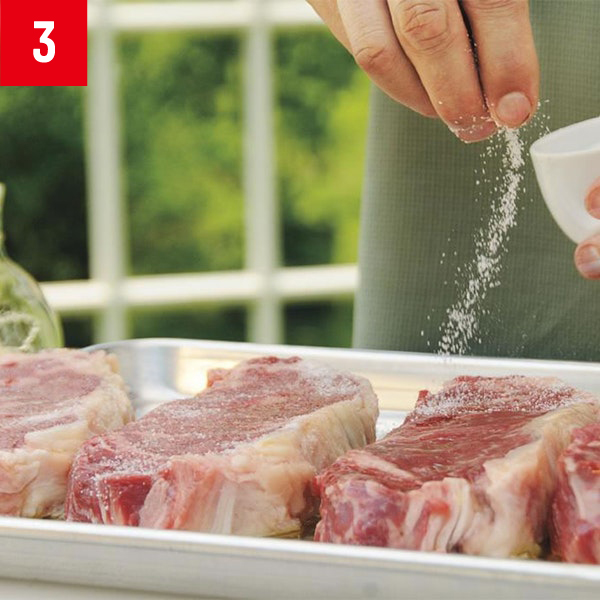 Step 3
The oil also helps the seasonings adhere to the meat.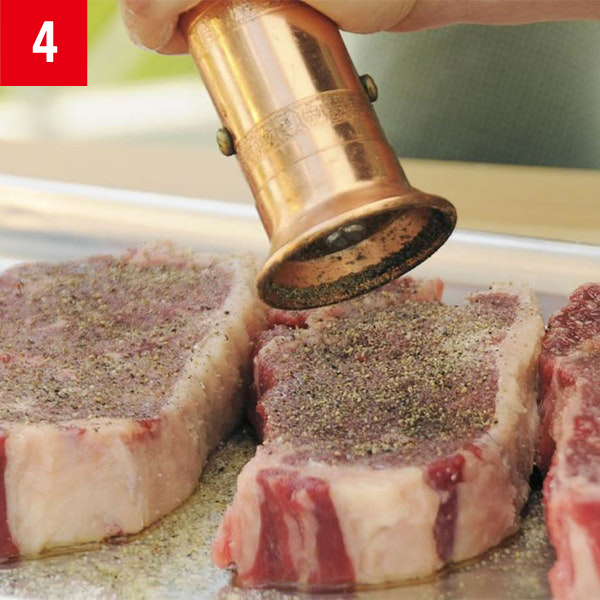 Step 4
Sometimes coarse salt and freshly ground pepper are all you need for a great-tasting steak.

[ANNOUNCEMENT]

Dear Weber fans, please be informed that our delivery service will be taking a break from 24 January till 10 February 2020 for the Lunar New Year holidays. All orders received after 19 January 2020 will only be delivered after 11 February 2020.

We apologise for the inconvenience caused and thank you for your understanding.

We wish you a Happy Lunar New Year!

Please feel free to contact Customer Service (+852 3103 3999) or email SupportAsia@weberstephen.com for further clarifications.