SmokeFire EPX6 Wood Fired Pellet Grill Stealth Edition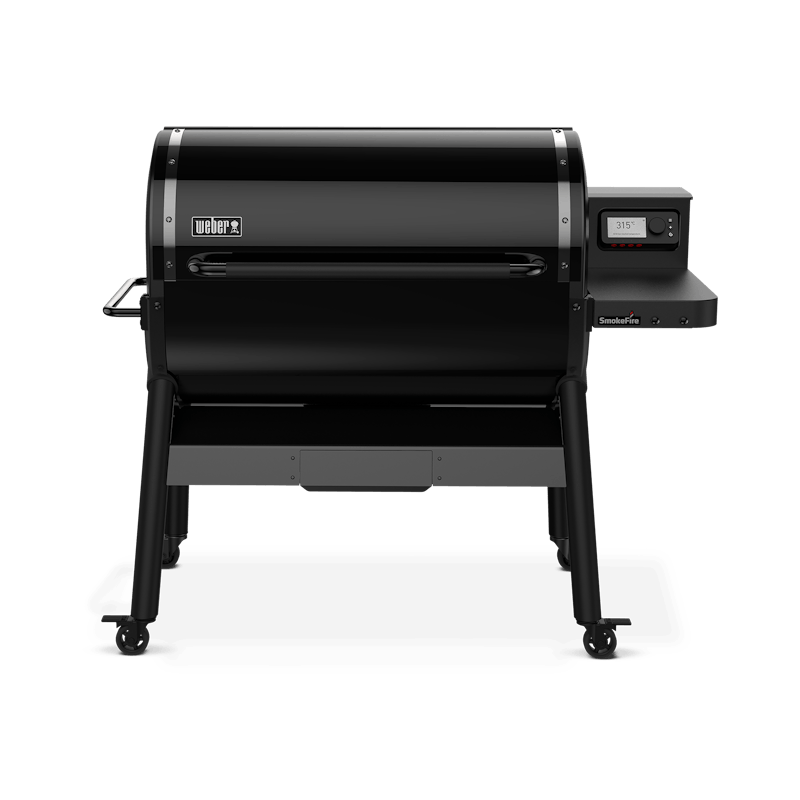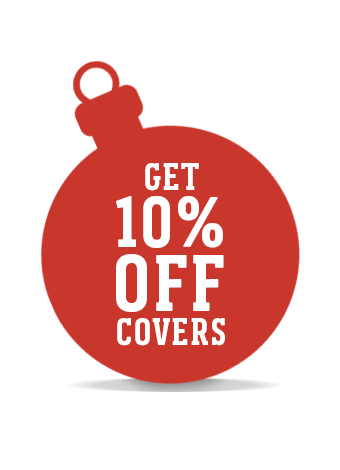 Special X-Mas offer
10% OFF ON BARBECUE COVERS
Buy any Grill and get 10% on any Grill Cover within the same purchase. Discount will be applied in your basket during check-out. Applicable from 01.11. - 29.12.2023
Make food never thought possible in your garden with the new, blacked-out SmokeFire Wood Fired Pellet Grill. Sear at 315°C, roast, steam, and even stir-fry by replacing the cooking grate with custom-fit WEBER CRAFTED grillware. And when smoking brisket into dusk, the unique under-the-lid barbecue lighting allows you to sauce and see your food no matter what time of day or night.
• Best pellet barbecue to sear and smoke with a 95-315°C temp range
• WEBER CRAFTED frame; expand your menu with custom grillware
• Porcelain-enamel finish helps retain heat and prevent rusting
• Night-time lighting illuminates the entire cooking grate
• Perfectly barbecued, smoked food with WEBER CONNECT technology
Complete the Set

Cleaning Kit for Enamel Gas Barbecues


Precision Barbecue Tongs & Spatula Set


Oak All-Natural Hardwood Pellets

Apple All-Natural Hardwood Pellets

Grill Academy Blend All-Natural Hardwood Pellets

Carousel containing list of product recommendations. Please use left and arrows to navigate.
SmokeFire EPX6 Wood Fired Pellet Grill Stealth Edition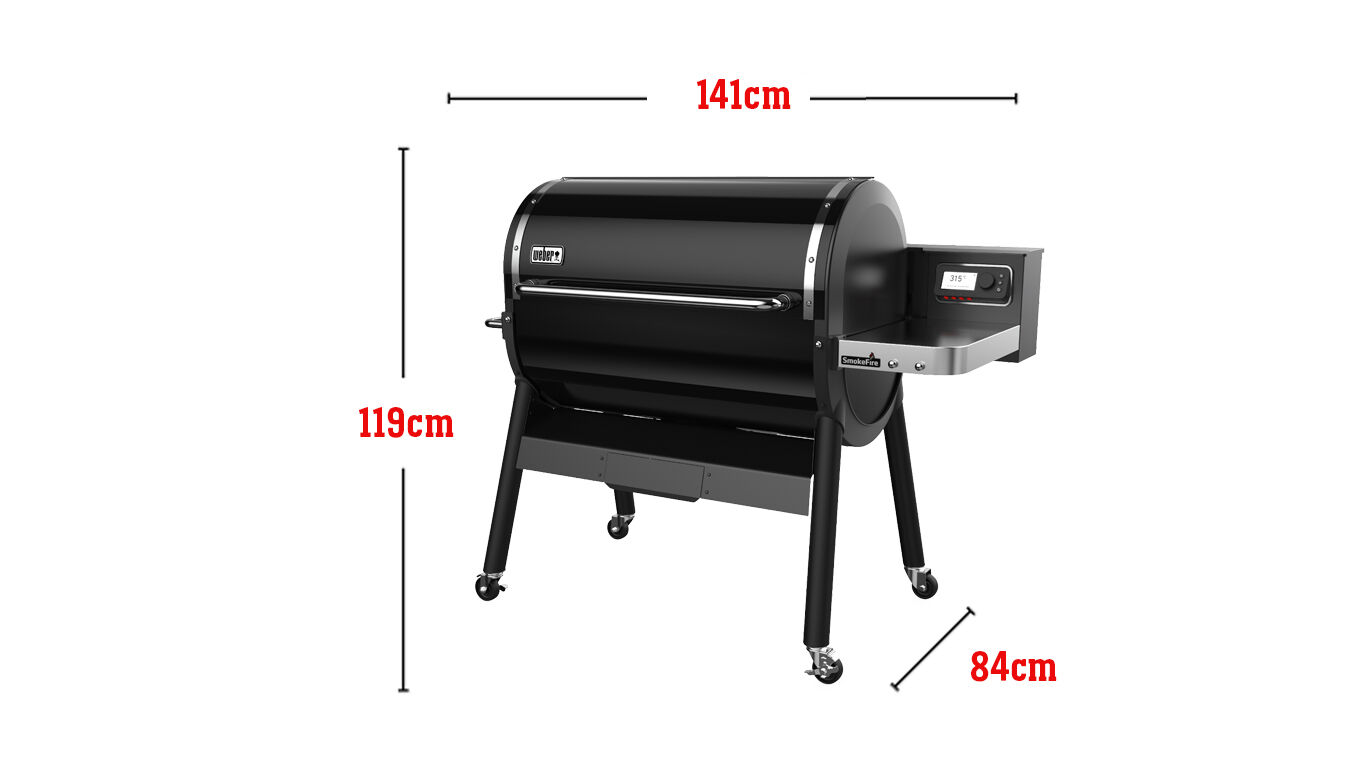 Dimensions - Lid Open (centimetres)

165.10cm H x 142.24cm W x 83.82cm D

Dimensions - Lid Closed (centimetres)

119.38cm H x 140.97cm W x 83.82cm D

Dimensions – Top Grate (centimeters)

19cm X 91cm
Dimensions – Bottom Grate (centimeters)

44.45cm X 91cm

Dual grilling space (square centimetres)

6,370 cm2

Bottom grate (square centimetres)

4,095 cm2
View All Specifications
Warranty information
Frequently Compared

SmokeFire EPX6 Wood Fired Pellet Grill Stealth Edition

Price:

Dimensions - Lid Open (centimetres):

165.10cm H x 142.24cm W x 83.82cm D

Dimensions - Lid Closed (centimetres):

119.38cm H x 140.97cm W x 83.82cm D

Dimensions – Top Grate (centimeters):

19cm X 91cm

Dimensions – Bottom Grate (centimeters):

44.45cm X 91cm

SmokeFire EPX4 Wood Fired Pellet Grill Stealth Edition

Price:

Dimensions - Lid Open (centimetres):

165.00cm H x 110.49cm W x 83.82cm D

Dimensions - Lid Closed (centimetres):

119.38cm H x 110.49cm W x 83.82cm D

Dimensions – Top Grate (centimeters):

19cm X 61cm

Dimensions – Bottom Grate (centimeters):

45.45cm X 61cm

Summit® Kamado S6 Charcoal Barbecue Centre

Price:

Dimensions - Lid Open (centimetres):

157.9 cm H X 143.7 cm W X 88.9 cm D

Dimensions - Lid Closed (centimetres):

121.1 cm H X 143.7 cm W X 88.9 cm D

Diameter (centimetres):

61

Weight (kg):

107.56