Weber's Charcoal Grill Starter Set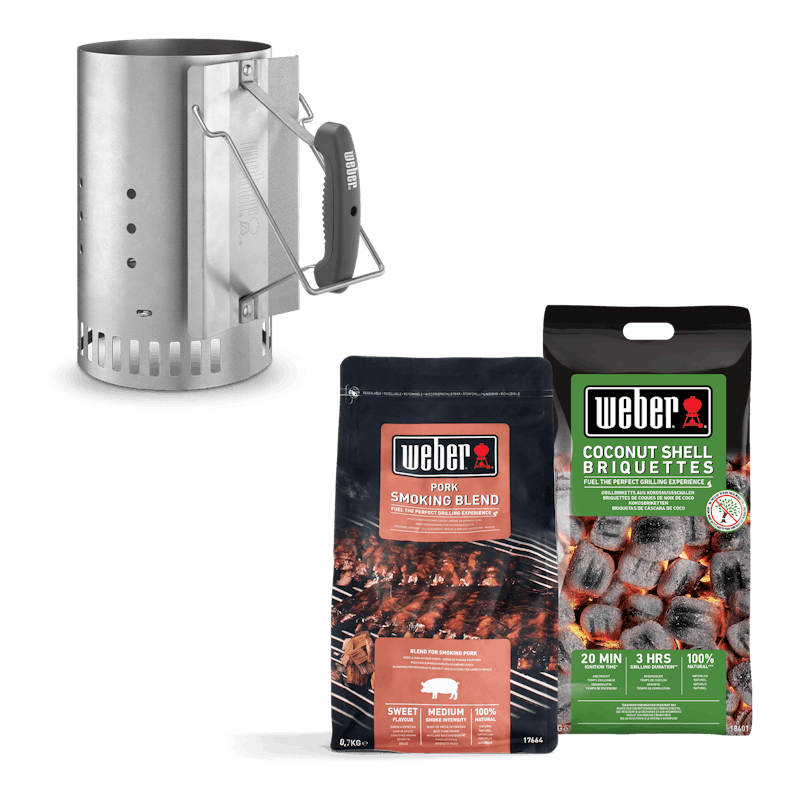 All you need to get your Charcoal Grill started
This set contains everything you need to get your Charcoal Grill started.
The Rapidfire Chimney Starter provides a convenient and quick way to light charcoal and with the two handle design you have more control when pouring lit charcoal.
The Coconut Shell Briquettes from Weber are a high performing fuel option, providing up to 3 hours of barbecuing. With a 20-minute ignition time only. 4 kg.
Wood Chip Blend create the perfect smoked flavour for your pork dishes, like ribs, pulled pork and chops. 0.7 kg.
Part Number:
#
Charcoal_Grill_Starter_Set
Weber's Charcoal Grill Starter Set