Genesis® II EP-335 GBS Gas Barbecue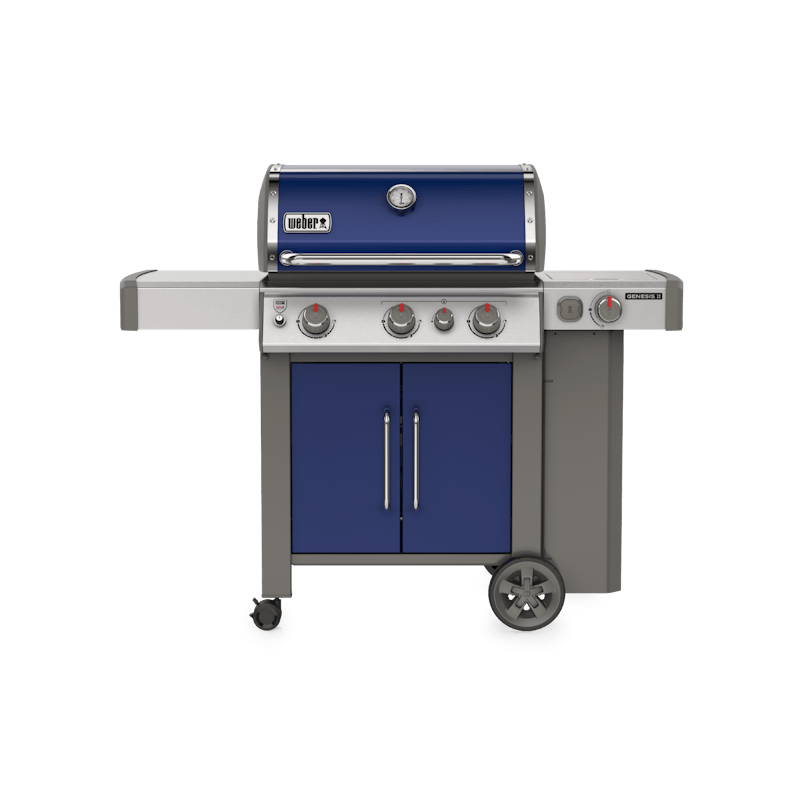 Price reduced from

£1,399.00

to
£1,050.00
Gourmet BBQ System cooking grates, sear station, world class barbecuing engine, and side burner to simmer barbecue sauce, is your recipe for a perfectly barbecued meal. The Genesis II EP-335 is equipped with the power and features you need for amazing and unique food – backed by a 10 year warranty on all parts of the barbecue.
Complete the Set


Precision 3-Piece Barbecue Set

Premium Barbecue Cover
Price reduced from

£124.99

to
£99.99

Carousel containing list of product recommendations. Please use left and arrows to navigate.
Genesis® II EP-335 GBS Gas Barbecue
Price reduced from

£1,399.00

to
£1,050.00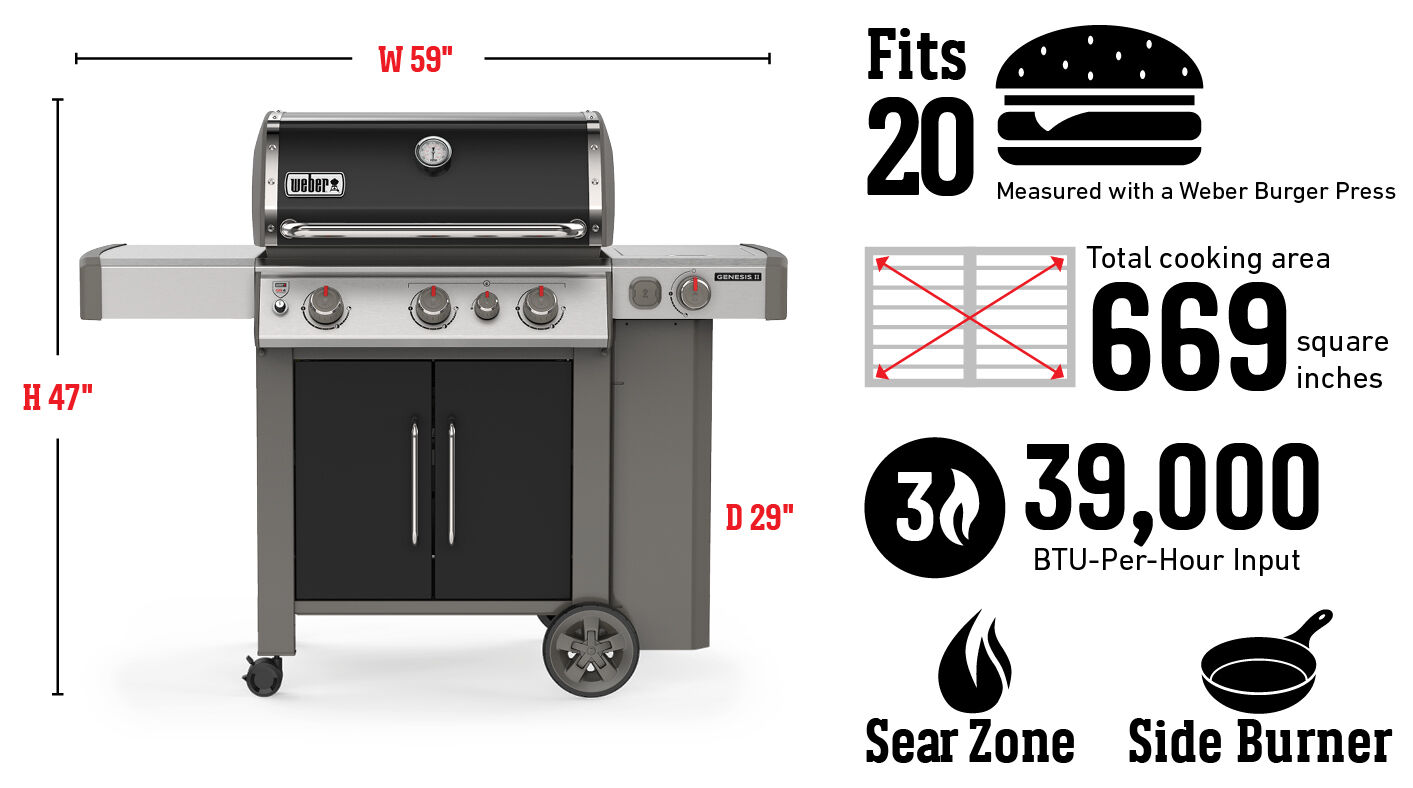 Main burners: kW

11.43

Sear Station burner: kW

2.64

Side burner: kW

3.52
Dimensions - Lid Open (centimetres)

158cm H x 150cm W x 79cm D

Dimensions - Lid Closed (centimetres)

120cm H x 150cm W x 74cm D

Primary cooking area (centimetres)

68 x 48
View All Specifications
Warranty information
Frequently Compared

Genesis® II EP-335 GBS Gas Barbecue

Price:

Price reduced from

£1,399.00

to

£1,050.00

Main burners: kW:

11.43

Sear Station burner: kW:

2.64

Side burner: kW:

3.52

Dimensions - Lid Open (centimetres):

158cm H x 150cm W x 79cm D

Genesis® II SP-335 GBS Gas Barbecue

Price:

Price reduced from

£1,399.00

to

£1,119.20

Main burners: kW:

11.43

Sear Station burner: kW:

2.64

Side burner: kW:

3.52

Dimensions - Lid Open (centimetres):

158cm H x 150cm W x 79cm D

Genesis II EX-315 GBS Smart Barbecue

Price:

Price reduced from

£1,249.00

to

£960.00

Main burners: kW:

11.4

Dimensions - Lid Open (centimetres):

158cm H X 150cm W X 79cm D

Dimensions - Lid Closed (centimetres):

120cm H X 150cm W X 74cm D

Primary cooking area (centimetres):

3264 cm2 (68 cm X 48 cm)