Save 20% with this Cleaning Kit
Cleaning Kit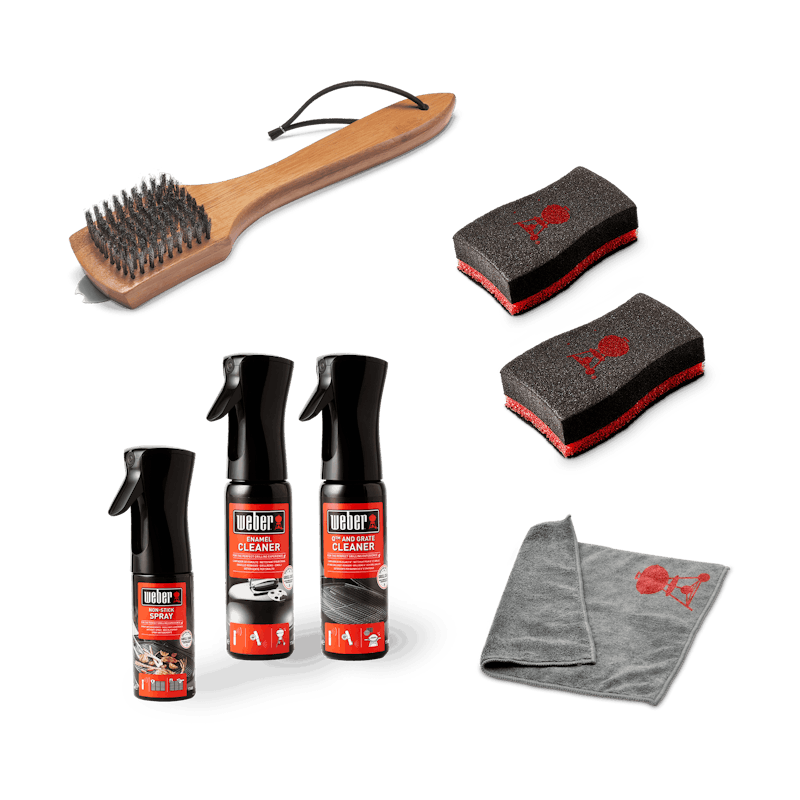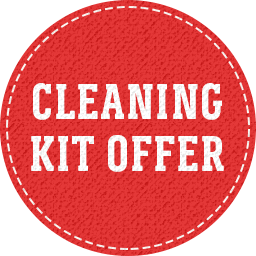 Purchase the Charcoal Barbecues Cleaning Kit and save 20% over purchasing the individual items separately.
Availability:
This item is currently not available
Keep your charcoal barbecue performing for years to come. Treat it with a thorough cleaning once in a while and you can be sure to create BBQ memories season after season. With 60 minutes and the cleaning kit for Weber® charcoal barbecues, you have all you need to get your barbecue in perfect shape again. Get rid of all dirt and grease inside out to ensure perfect heat distribution, optimal airflow, and safety. Finish it off with the Enamel Cleaner that will leave bowl and lid spotless and shining brightly. Includes grill brush, cleaning products, sponge, cloth and Non-Stick Spray.
Extending the lifetime of your charcoal grill
• 30 cm bamboo Grill Brush with strong, thick stainless steel bristles for keeping the grates clean
• Q & Grate Cleaner for getting rid of dirt on your grates easily
• Sponge with rough abrasive side for the grate, and a soft side for other surfaces
• Non-Stick Spray that helps food release easily from the grates
• Enamel Cleaner that protects and make all enameled parts shine
• Microfibre Cloth for wiping off and polishing your grill

Free shipping on orders above £95. A charge of £9.50 will be applied for orders under £95 and an extra charge will be applied for certain areas.

Packages delivery between 7-9 working days. Grills delivery will be arranged via our carrier within 3 days of when the payment is received, approx. 7-9 working days. (More Information)
Individual Carton Dimensions

27.4cm H x 18.2cm W x 25.2cm D

Quantity

Set of 6 products

Features
Kit with all the tools needed to perform seasonal maintenance on Weber® charcoal grills
Good value package
Includes a bamboo Grill Brush for the grates, Q & Grate Cleaner, Sponge (2 pcs), Non-Stick Spray, Enamel Cleaner, and a Microfibre Cloth
View All Specifications