Save 35% with this Cleaning Kit
Cleaning Kit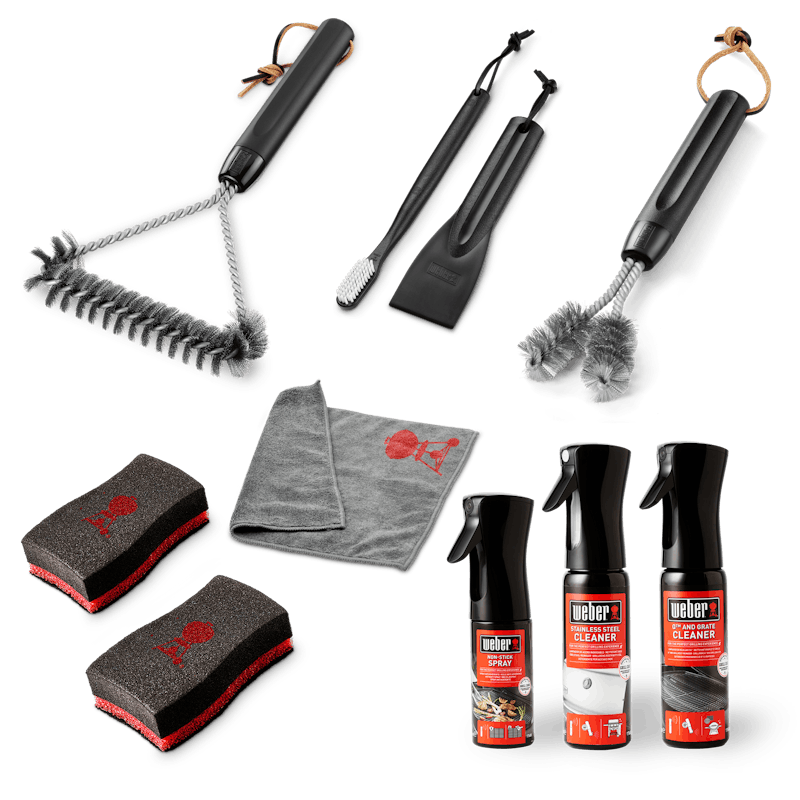 Stainless Steel Gas Barbecues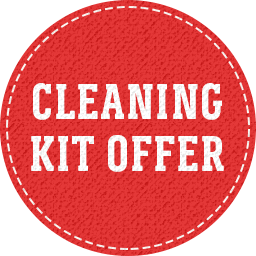 Purchase the Stainless Steel Gas Barbecues Cleaning Kit and save 35% over purchasing the individual items separately. .
Availability:
This item is currently not available
Make your barbecue cooking and looking like new – season after season. With the cleaning kit specially made for stainless steel Weber® gas barbecues you have all the essentials to give your barbecue a deep cleaning from time to time and prepping it for your next cooking session. This will keep your barbecue in top shape – ensuring high performance, safety, and ultimate grilling experiences. Includes brushes, cleaning products, sponge, cloth and Non-Stick Spray.
All you need for maintaining your stainless steel grill
• 30 cm Grill Brush with strong, thick stainless steel bristles for keeping the grates clean
• Q & Grate Cleaner for getting rid of dirt on your grates easily
• Sponge with rough abrasive side for the grates and Flavorizer Bars, and a soft side for other surfaces
• Cookbox Scraper for getting dirt efficiently out of your grill
• Spider Guard Brush that makes it easy to get into every corner of the grill
• Grill Brush for easy cleaning of the burners
• Non-Stick Spray that helps food release easily from the grates
• Stainless Steel Cleaner that protects and make all stainless steel parts shine
• Microfibre Cloth for wiping off and polishing your grill
Free shipping on orders above £95. A charge of £9.50 will be applied for orders under £95 and an extra charge will be applied for certain areas.

Packages delivery between 7-9 working days. Grills delivery will be arranged via our carrier within 3 days of when the payment is received, approx. 7-9 working days. (More Information)
Individual Carton Dimensions

27.4cm H x 18.2cm W x 25.2cm D

Quantity

Set of 8 products

Features
Kit with all the tools needed to perform seasonal maintenance on stainless steel Weber® gas grills
Good value package
Includes Grill Brush for the grates, Q & Grate Cleaner, Sponge (2 pcs), Cookbox Scraper, Spider Guard Brush, Grill Brush for the burners, Non-Stick Spray, Stainless Steel Cleaner, and a Microfibre Cloth
View All Specifications