Spirit E-210 Gas Grill (Natural Gas)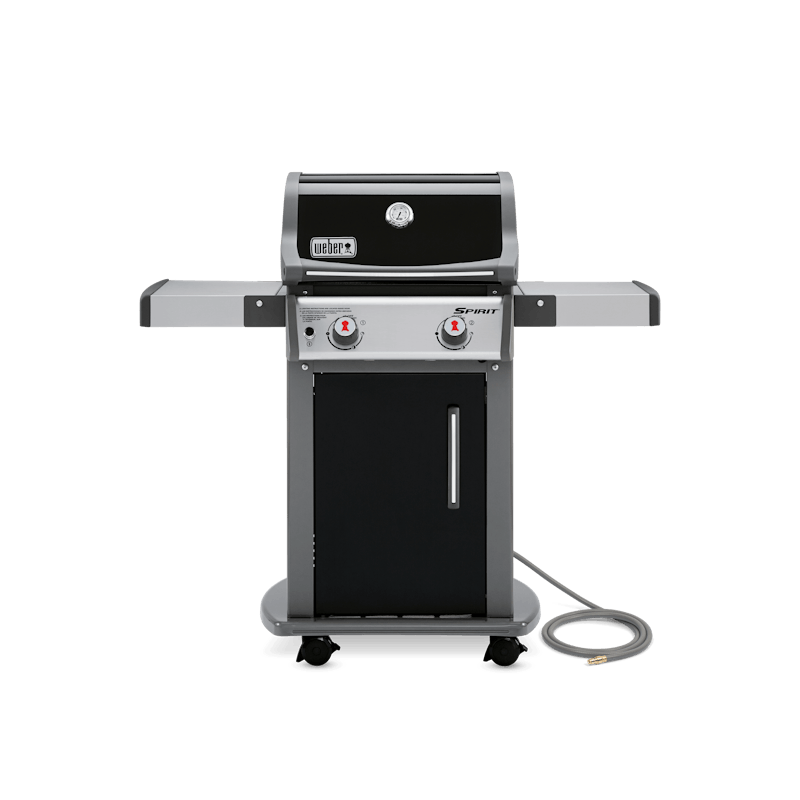 Taste the difference a Spirit will make in your life. Designed to fit on a small patio or balcony, the Spirit E-210 gas grill brings the simplicity of grilling to most any home.
Complete the Set

Precision 3-Piece Grill Set

Deluxe Grilling Basket - Large

Carousel containing list of product recommendations. Please use left and arrows to navigate.
Spirit E-210 Gas Grill (Natural Gas)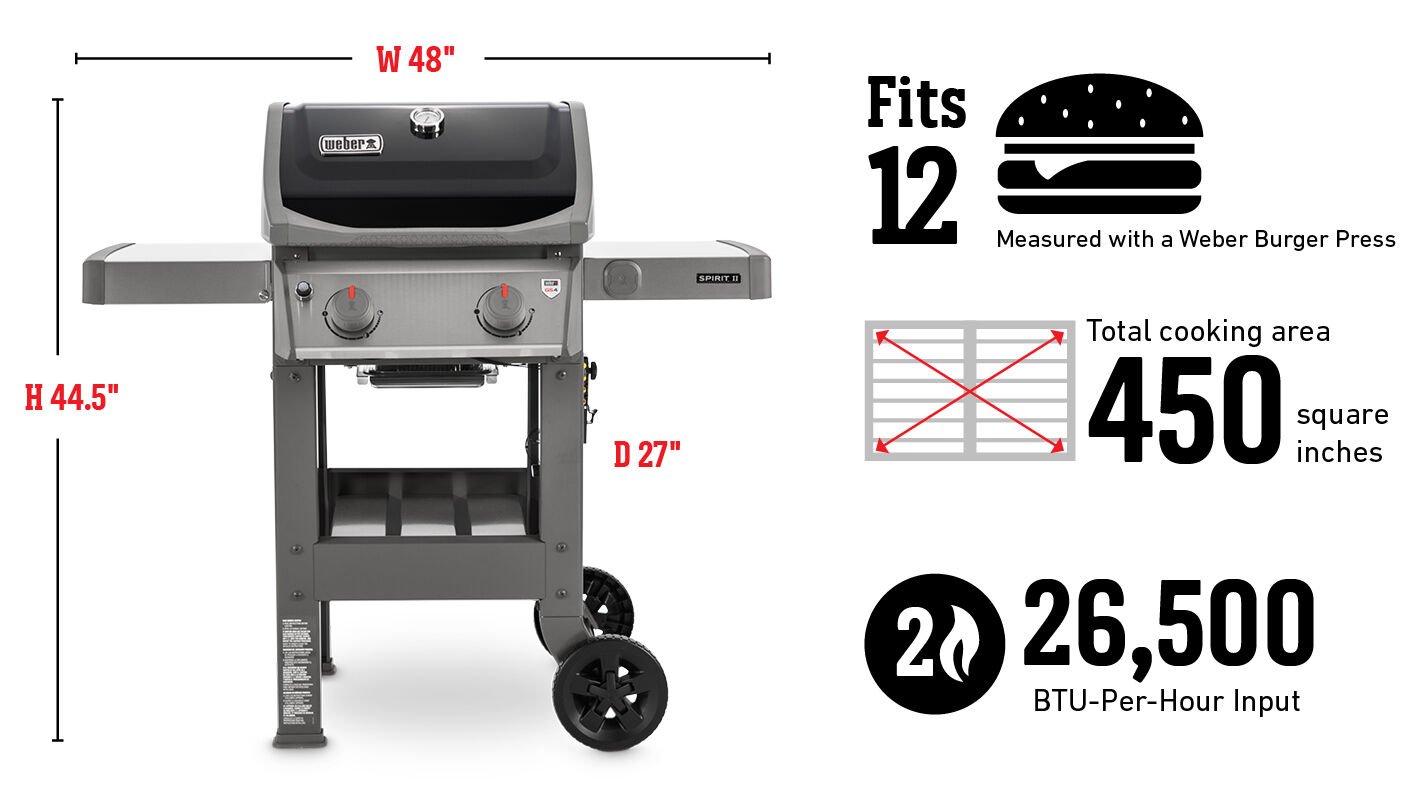 Main burners: BTU-per-hour input

26,500

Dimensions - Lid Open (inches)

63"H x 50"W x 32"D

Dimensions - Lid Closed (inches)

45.5"H x 50"W x 24"D
Primary cooking area (square inches)

360

Warming rack area (square centimetres)

90

Total cooking area (square inches)

450
View All Specifications
Warranty Information
Frequently Compared

Spirit E-210 Gas Grill (Natural Gas)

Price:

Main burners: BTU-per-hour input:

26,500

Dimensions - Lid Open (inches):

63"H x 50"W x 32"D

Dimensions - Lid Closed (inches):

45.5"H x 50"W x 24"D

Primary cooking area (square inches):

360

Spirit E-210 Gas Grill

Price:

Main burners: BTU-per-hour input:

26,500

Dimensions - Lid Open (inches):

63"H x 50"W x 32"D

Dimensions - Lid Closed (inches):

45.5"H x 50"W x 24"D

Primary cooking area (square inches):

360

Spirit II E-310 Gas Grill

Price:

Main burners: BTU-per-hour input:

30,000

Dimensions - Lid Open (inches):

57"H x 52"W x 26"D

Dimensions - Lid Closed (inches):

44.5"H x 52"W x 27"D

Primary cooking area (square inches):

424