Stand with Side Table – Lumin Compact Electric Grill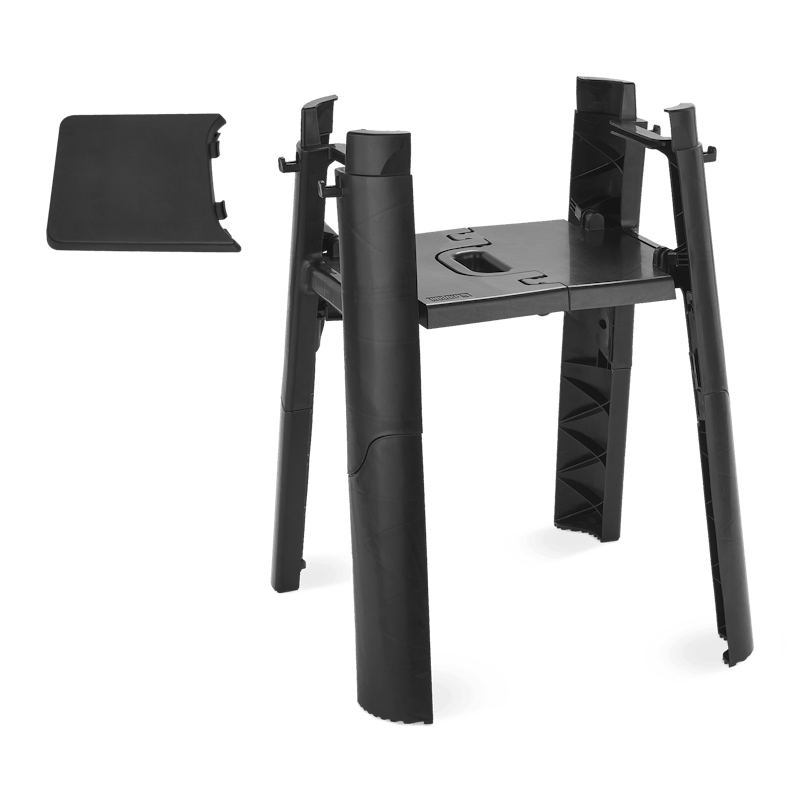 Make cooking on your Lumin* Compact electric grill more convenient with the Stand with Side Table. Its collapsible design makes for easy setup, breakdown and storage in a closet or garage. You'll especially enjoy space to prep and serve on the side table, and built-in hooks to keep your grilling tools handy. Whatever you're cooking up, this Stand with Side Table is essential for balcony and patio grilling. *LUMIN is a trademark of Weber-Stephen Products LLC and is the subject of pending registrations or applications in the United States and other countries.
• Easily set up and store thanks to a collapsible design
• Get quick access to grilling tools with built-in hooks
• Use the side table to prep, serve and keep seasonings close by
• Maintain color and longevity with durable, fade-resistant material
Complete the Set


Drip Pans - Q, Traveler, Spirit/Spirit II, Genesis/Genesis II 200/300 series

Precision 3-Piece Grill Set
Carousel containing list of product recommendations. Please use left and arrows to navigate.
Stand with Side Table – Lumin Compact Electric Grill
Out-of-carton Dimensions

26.80"H x 21.60"W x 21.90"D

Individual Carton Dimensions

19.80"H x 21.30"W x 9.85"D

Fits

Lumin Compact Electric Grill