Weber® Q Premium (Q2200) Gas Barbecue (LPG)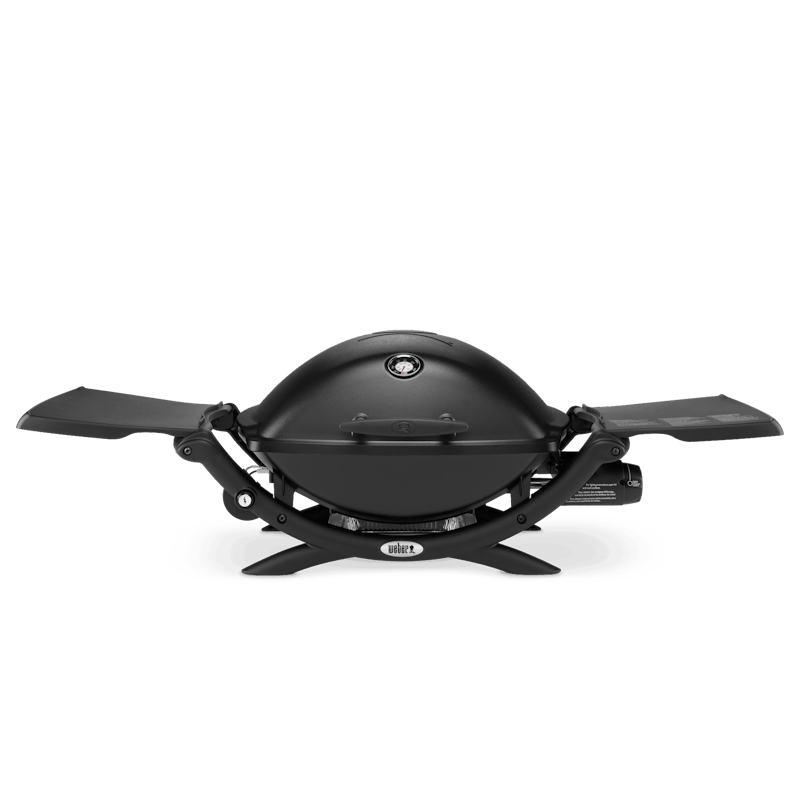 A barbecue perfect for all situations? Look no further than the Weber Q2200. Large enough to cater for family and friends, yet compact enough to take camping, caravanning, or down to the beach. The Q2200 really is a master of all trades, and you can be sure to find a colour that suits your style.
Complete the Set




Carousel containing list of product recommendations. Please use left and arrows to navigate.
Weber® Q Premium (Q2200) Gas Barbecue (LPG)
Main burners

12.7 MJ (12,000 BTU)

Dimensions - Lid Open and Tables Out (centimetres)

66.1cm H x 130.6cm W x 63.8cm D

Dimensions - Lid Closed and Tables Out (centimetres)

39.4cm H x 130.6cm W x 49.6cm D
Primary cooking area (centimetres)

1800 cm² (54cm X 39cm)

Stainless steel burners

1

Fuel type

Liquid Petroleum Gas (refillable cylinder sold separately)
View All Specifications
Warranty Information
Frequently Compared

Weber® Q Premium (Q2200) Gas Barbecue (LPG)

Price:

Main burners:

12.7 MJ (12,000 BTU)

Dimensions - Lid Open and Tables Out (centimetres):

66.1cm H x 130.6cm W x 63.8cm D

Dimensions - Lid Closed and Tables Out (centimetres):

39.4cm H x 130.6cm W x 49.6cm D

Weber® Baby Q Premium (Q1200) Gas Barbecue (LPG)

Price:

Main burners:

9 MJ (8,500 BTU)

Dimensions - Lid Open (centimetres):

62cm H x 69cm W x 52cm D

Dimensions - Lid Closed (centimetres):

39cm H x 69cm W x 42cm D

Weber Traveler Portable Gas Barbecue

Price:

Main burners:

13.7 MJ (13,000 BTU)

Dimensions - Lid Open (centimetres):

127.00cm H x 111.00cm W x 66.00cm D

Dimensions - Lid Closed (centimetres):

94.00cm H x 111.00cm W x 58.50cm D