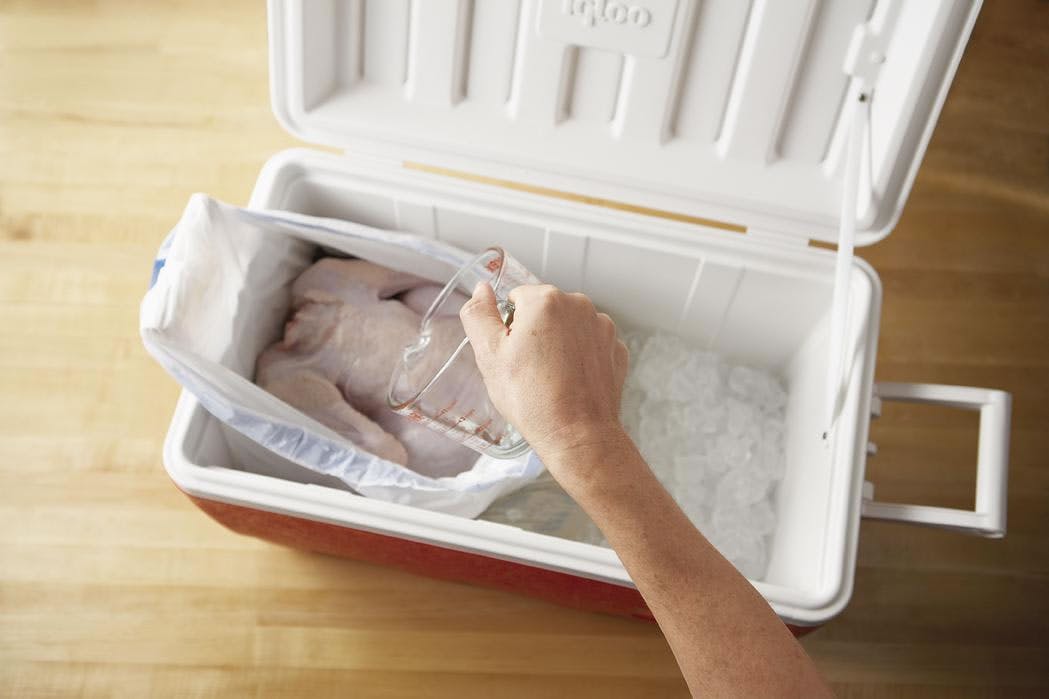 Place the turkey, breast-side facing down, inside a large, sturdy plastic food bag. Put the bag in a cool box lined with ice. Then pour the brine over the turkey.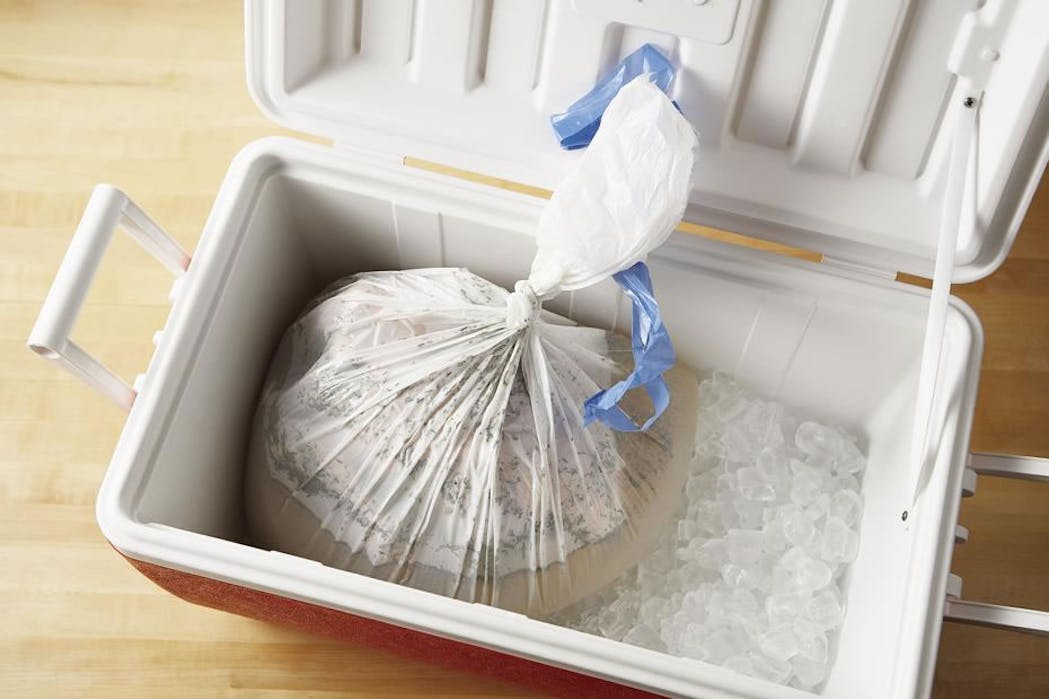 Pull the bag up and around the turkey to submerge as much of the meat as possible in the brine. Then seal the bag and close the cool box. Brine the turkey for 12 to 14 hours, not longer.
Remove the turkey from the bag and discard the brine. Pat the turkey dry inside and outside with kitchen roll. Fold the wing tips behind the back. Tie the drumsticks together with kitchen twine. Place one large disposable foil tray inside another. Place the turkey on a roasting rack set inside the foil trays and leave to stand at room temperature for 1 hour before roasting.