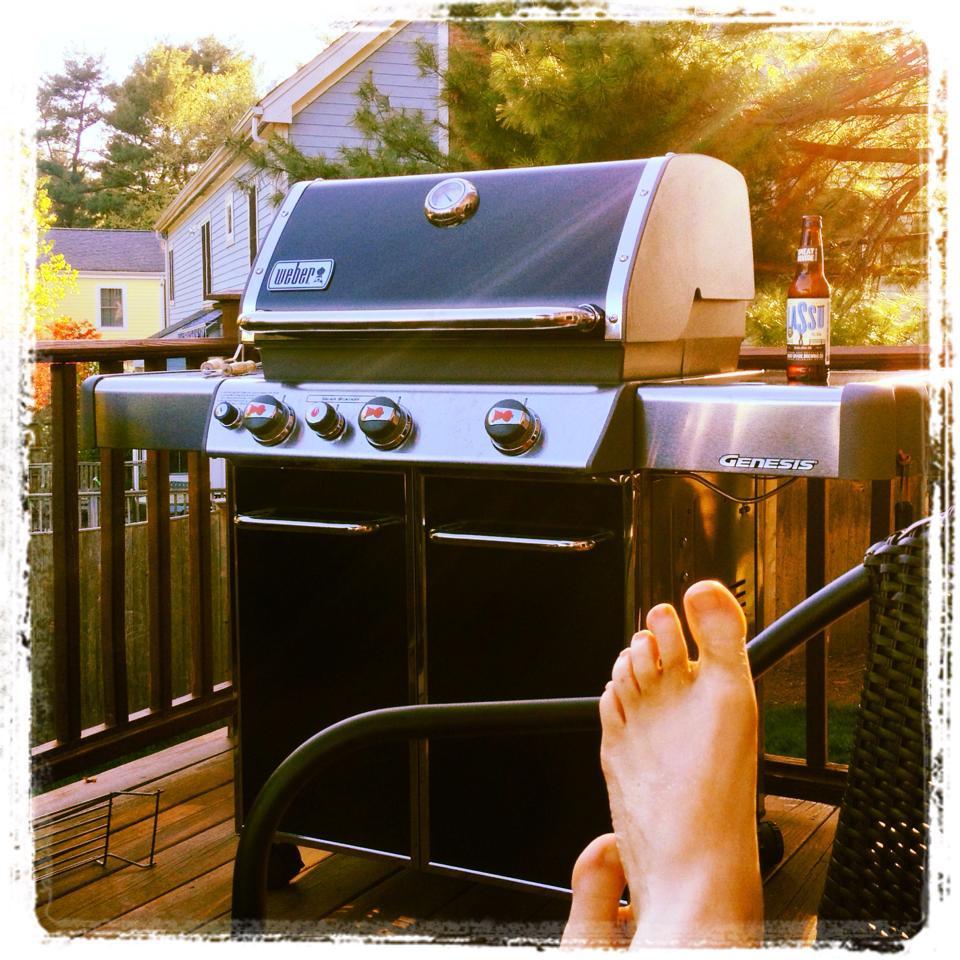 Seth
I am sitting here with my legs outstretched and bare feet on the chair across from me. The warm breeze slowly pushes the canvas umbrella above me back-and-forth and it creaks like the deck of an old sailing ship. In the distance, the hum of someone's mower can be heard growing steadily fainter and then as he makes the turn, steadily louder...over and over. The sound is welcome, warm, and comforting like the voice of an old friend. Birds flit from tree to tree and a small brown one lands near my feet, cocks its head to look at me, decides I'm not worth the time and flaps off to join the chirping choir in my pine trees. A staccato thump, thump, thump comes from the yard next door where the neighbor's kid is indifferently shooting against a lacrosse pitch-back...

I have positioned myself deliberately, choosing these two chairs out of four, facing the corner of my deck where I can gaze from the bright blue, cloudless sky down through the tops of trees that are finally green and if I continue further down still, to the gleaming hulk that is my new grill. Blue-gray smoke lazily wafts up from beneath its heavy closed lid. It, like everything else that I feast my eyes on this early evening, is truly a thing of beauty and was a central component in a complex visual and auditory daydream that I invoked too many times to count during the frigid days of December, January and February. It is several hundred pounds of steel, aluminum, rivets and shiny black enamel. Three main burners, a searing burner, and a side-burner together capable of pumping out over 1.21 jigawats worth of propane-fueled epiglorious cooking capability or something like that...

It was in truth, a bit of a splurge, but it holds the promise of 100 days like this and many years spent as the master of my own little ideal backyard universe, enjoying the moment, as tamer of fire and provider of nourishment to my clan...before the loss of control that inevitably comes with the onset of winter in New England.