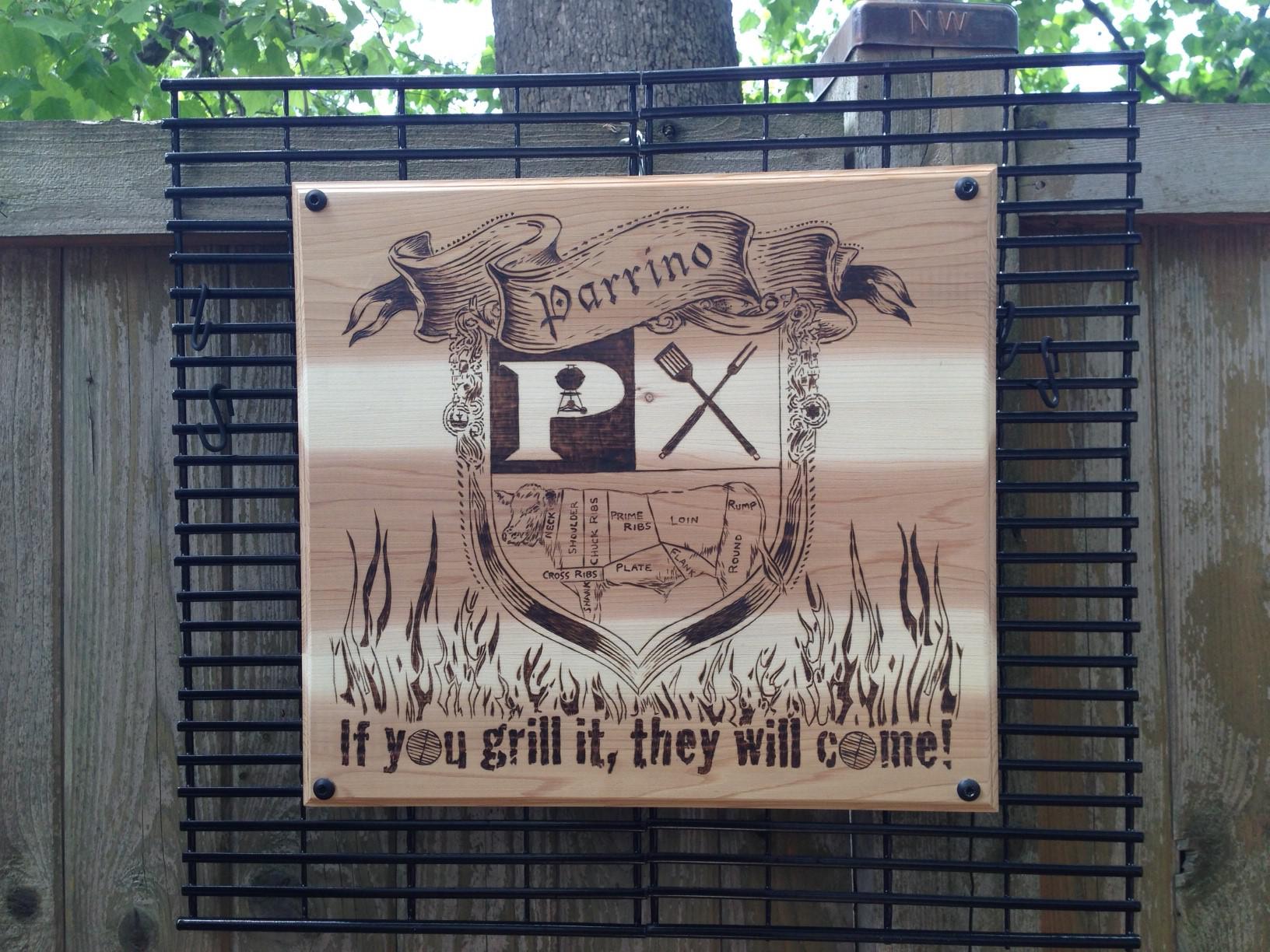 Brian
I love my Webers and I've made behind my garage the "grill zone" with my Genesis, 22.5 Gold and Lil Smokey. Life is busy with four young kids and the grill zone is a sanctuary where I happily grill dinner almost every night in the summer.

A few weeks back while grilling dinner I thought, I really need a sign back here to mark my territory. So, I called up my buddy Doug who is a pyrography (burned wood) artist and after we worked through a few design concepts, this was unveiled yesterday!

We celebrated the Parrino Coat of Arms by grilling corn on the cob, peppers, potatoes, a beer can chicken, tomato basil pork chops, a tri-tip steak with homemade BBQ dipping sauce, and finished off with grilled pinapple and vanilla ice cream.

It was the perfect day!