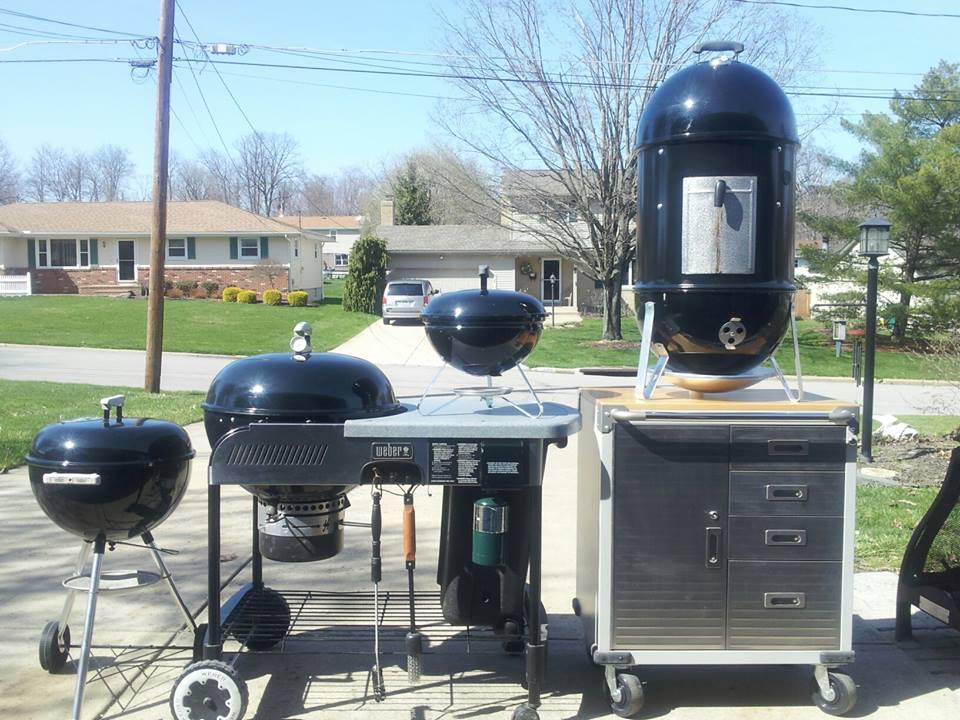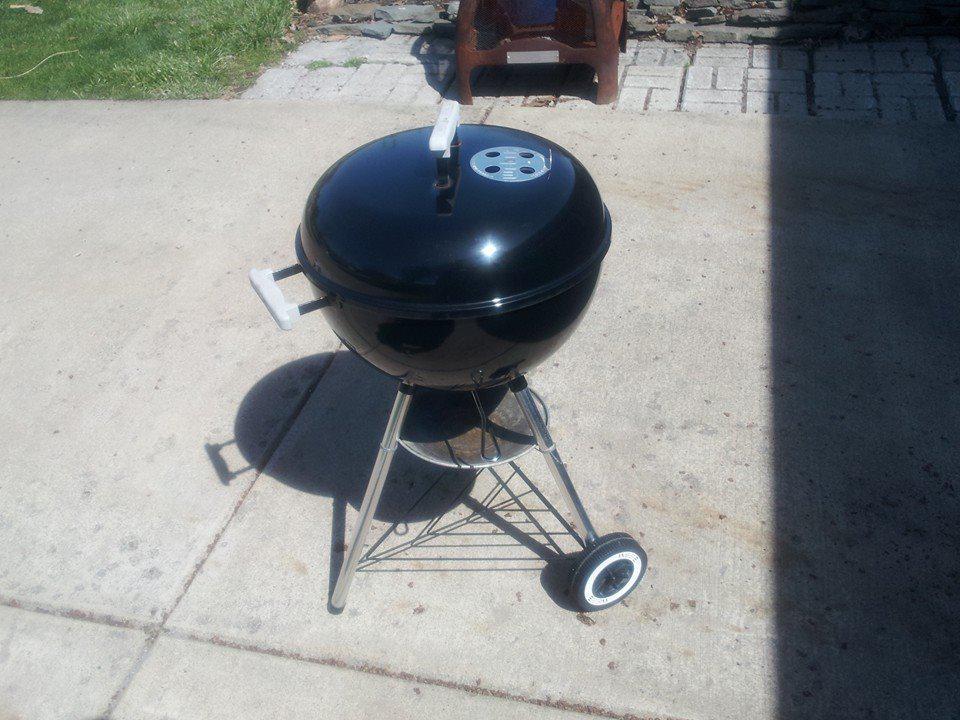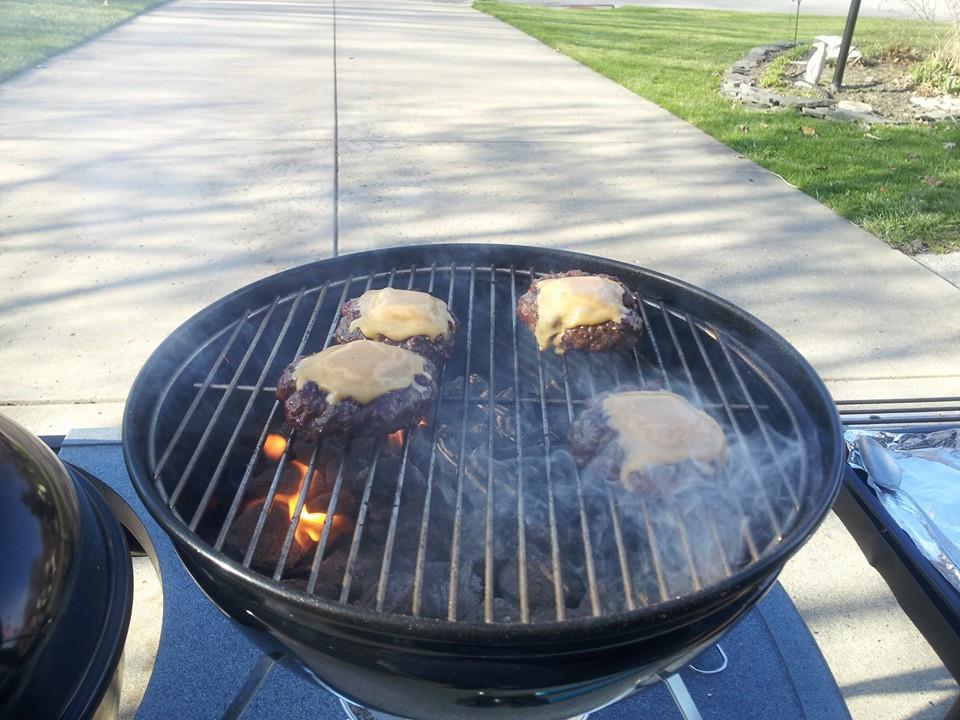 Mark
All of these were and will be gifts.
The Performer was a birthday gift from my wife Teri and my son Zach. I came home from work and there it was, sitting in the garage. Every time I went to the store I checked these out, and both the wife and son noticed.
The Smoker was a birthday gift from the wife and daughter in law. The last time my son was on leave my old junk smoker failed miserably. Again the ever observant wife noticed I was always checking out the 18 1/2 inch Weber Smokey Mountain out, so for my 50th this was in the dining room.
That same night my brother TJ and his wife Lori stopped over to give me "Something Little" There faces were like a little kids while I unwrapped the Smokey Joe Silver. Since then I've put this little guy to work, and love it.
Now that leaves the 18 1/2 Silver. I was surfing on line and found this for $15.00 and it was only about 3 miles away from home. I emailed them and sure enough it was still there. I went over Saturday and checked it out. I gave him a $20, and told him that the grill was still in great shape and to keep the $20. I told him this will be a gift to my son Zach when he gets out of the Navy. He smiled while I was loading it in the car, and when I was done we shook hands and he gave me a $10. He told me to thank my boy for his service, and smiled.
So although all my grills have stories about all the great meals that have come off them, each one has an even greater story of an awesome family and their love for Weber grills.