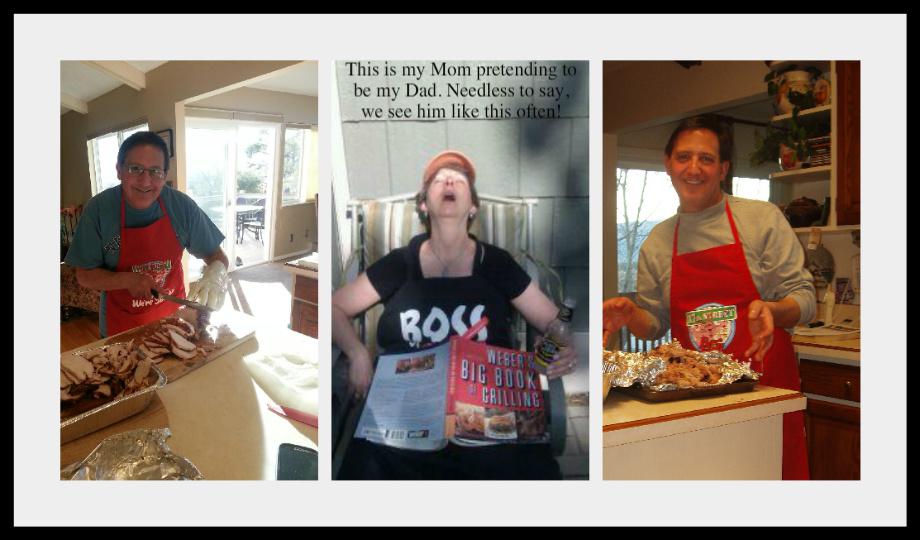 Sarah
Love is a special four letter word.
It is something that is felt, rather than heard.
When I sit around the table and my stomach is filled,
There's never any doubt, it's all been grilled.
My Dad uses a Weber, you see,
So there is never any question, he's got to love me.
It takes a special kind of man to show that kind of love,
For an off brand grill would just never be enough.
He knows how I like my brisket and I know he would never risk it.
If the pork shoulder isn't up to par, there's no way my Dad made it, that would just be bizarre!
And what about the ribs? You guessed it, better pull out those bibs!
Weber has been in the family for years,
and trust me when I say, we have shed some very happy tears!
Everything always comes out to perfection,
but I must admit, I have a small confession.
It is true; a George Foreman is what I use,
But please don't judge me, just having one is enough abuse!
When I moved out, there just wasn't enough time,
which is why we need you, Kevin, to help solve this terrible crime!
I need to learn this special way of love,
even if it takes just a small push or a shove.
This is the perfect opportunity; I know Dear ol' Dad would never forget,
Grilling with his daughter, the most memorable event as of yet!