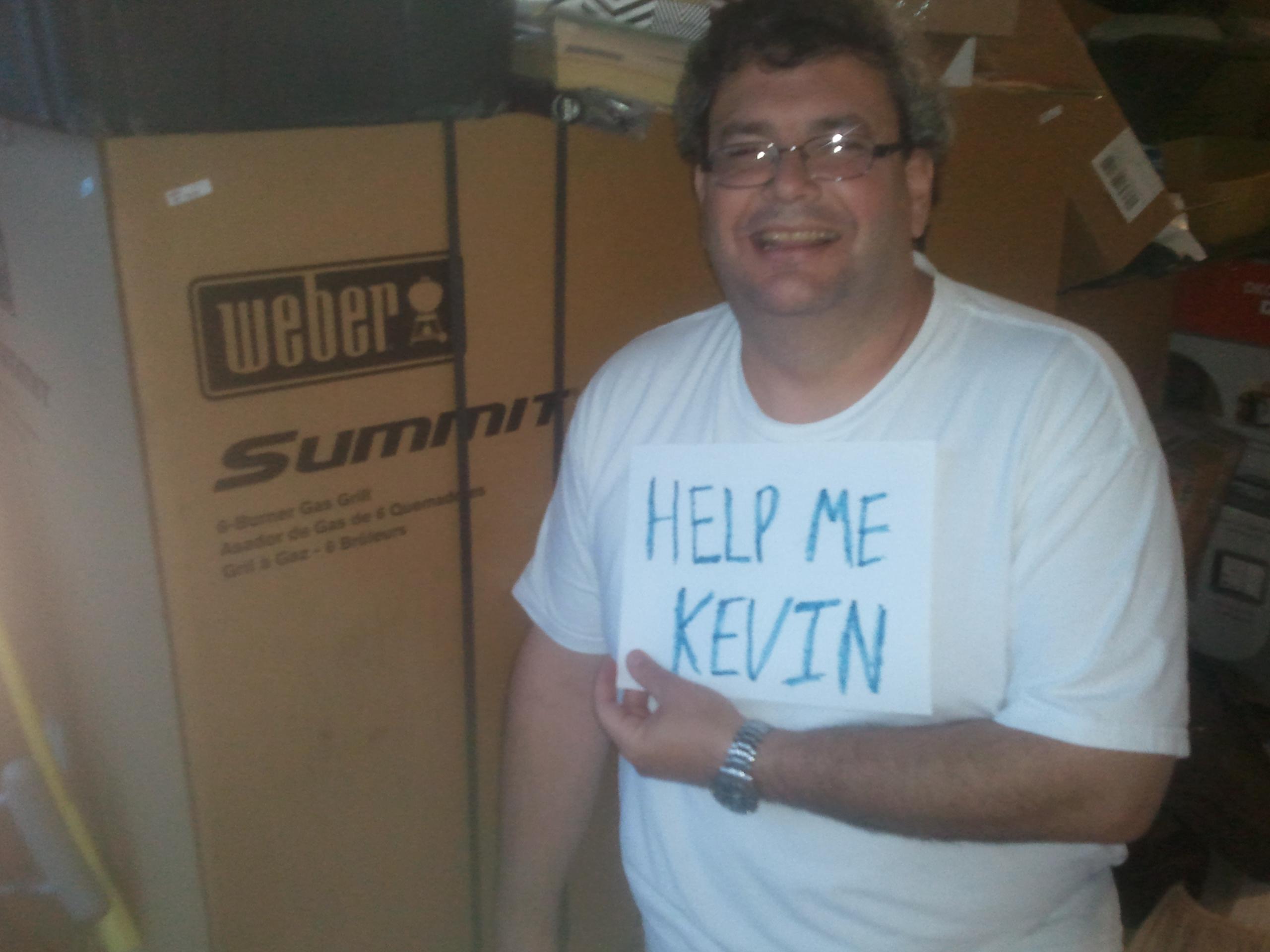 Kathy
Raw on the inside, burned to a crisp on the outside and just plain inedible. That's the way I would describe the grilled chicken that Blake, my husband and father to our 2-year-old child, served me this spring. He really needs Kevin Kolman's help.

Blake is a great father and a wannabe chef. He can cook tasty dishes inside the house, but outside on the grill he's a disaster. He has the essential barbecue tools, but he needs help from Kevin Kolman about how to use them. Last year, he won a Weber Summit S-670 grill that sits in the box unopened, taking up space in our garage.

Blake's plan was to hone his skills on our smaller and inferior grill. It hasn't worked. In particular, he's struggling with the correct temperatures and time it takes to grill different foods.

Getting the Summit S-670 has made him a big Weber fan. He looks at your Web site for recipes and notices your products in stores. He knows Weber is the leading company on grilling. That's why I'm entering him in this contest. When you need help, it's best to go to the experts. Simply put, Weber is the best.

Blake won me a dress for Mother's Day after he wrote an essay about what a good mother I am. For Father's Day, I'd like to return the favor. Please let him come to Chicago for this event. It would make us the happiest family in Mississippi.