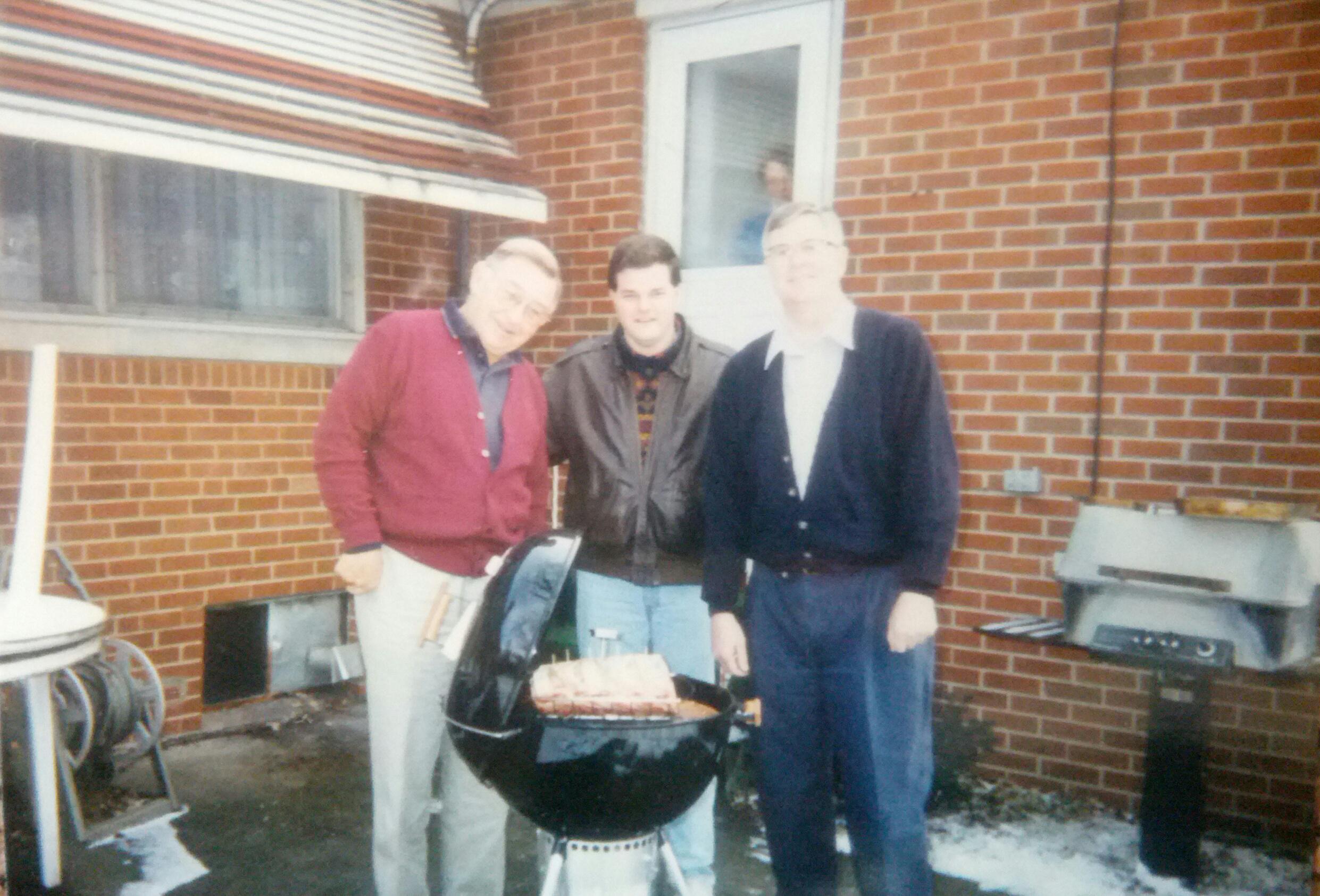 Emily
Kevin, Will you teach my Poppa to Grill like a Mid-Westerner?

Dear Kevin:

Hello from sunny California! This is my Poppa's first Father's Day! I want it to be really memorable, so I'm entering him in your contest. He is incredibly fun, loving, and a talented cook too! But there's another important reason why my Daddy needs to grill with you. Here's my story:

My Grandpa, Roger, also known as King of the Grill, barbequed come rain, snow, sleet or wind. My mom said barbequing in Chicago, her hometown, was a manly sport-- a time when the guys gathered to discuss golf or the Bulls. I'm told that sometimes, especially around Thanksgiving and Christmas, there were icicles under their noses!

Grandpa Roger exclusively used his Weber Grill. You can see in the first picture that there is a gas grill in the background, but he took pride in cooking his meat to perfection using charcoal. In the second picture, you can see him expertly cutting into his masterpiece.

Kevin, I have a big problem. Neither my Dad nor I have the chance to meet Grandpa Roger and learn his barbequing techniques, because he died from cancer almost 15 years ago. This makes all of us very sad. Since girls were never involved in grilling, my Mom doesn't know how to help my Dad experience the flavors of Grandpa's traditional Mid-Western BBQs. Kevin, will you teach my Poppa to grill like a Mid-Westerner?