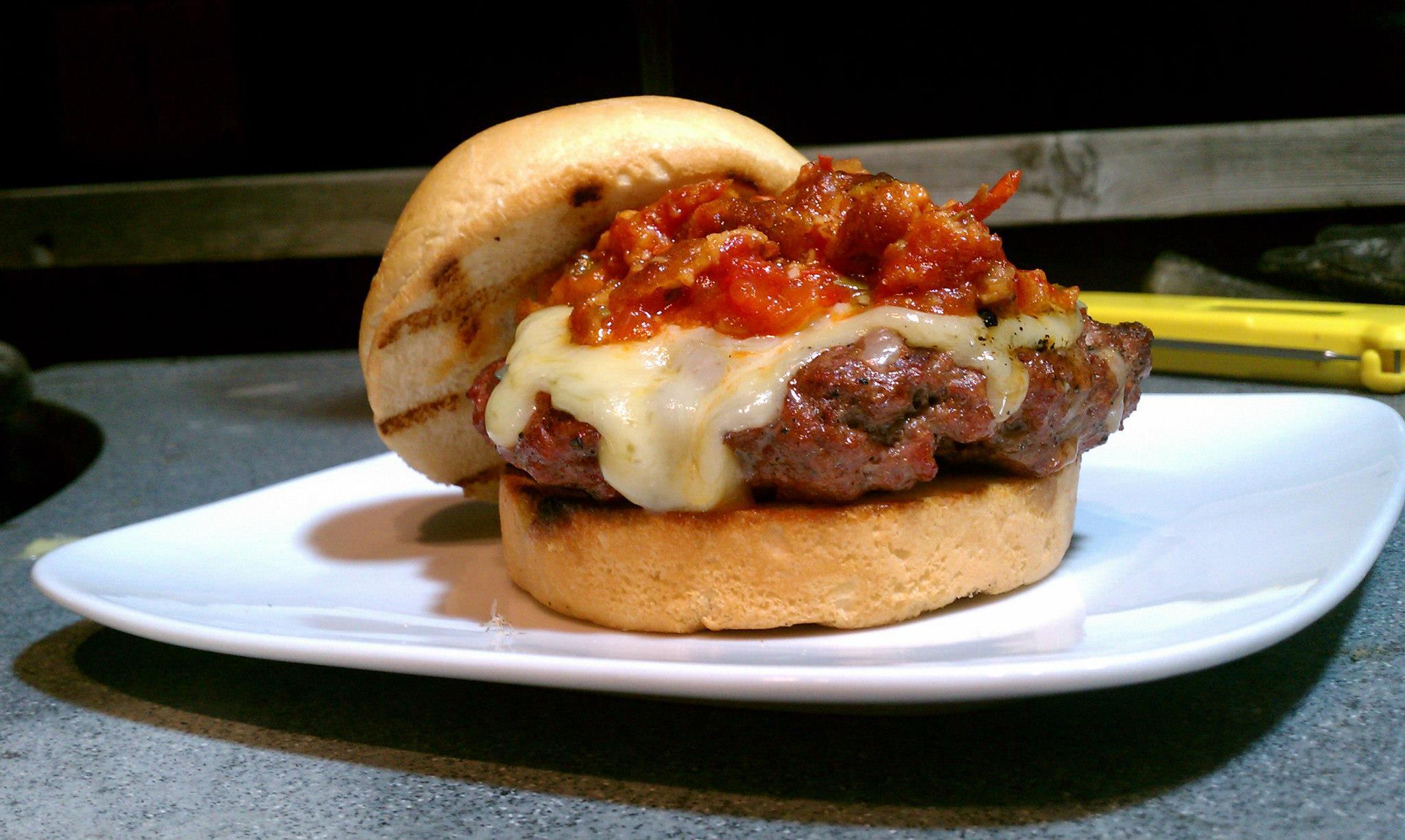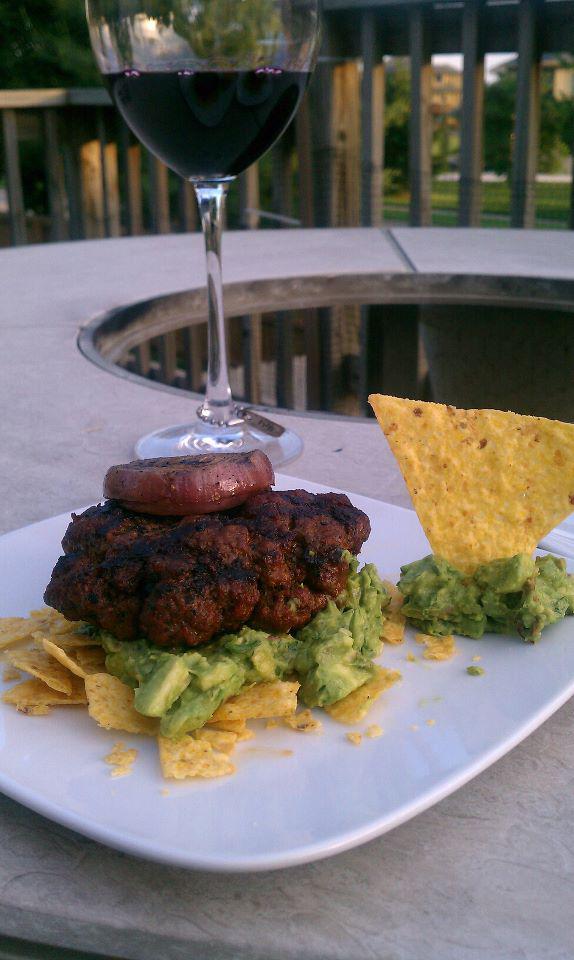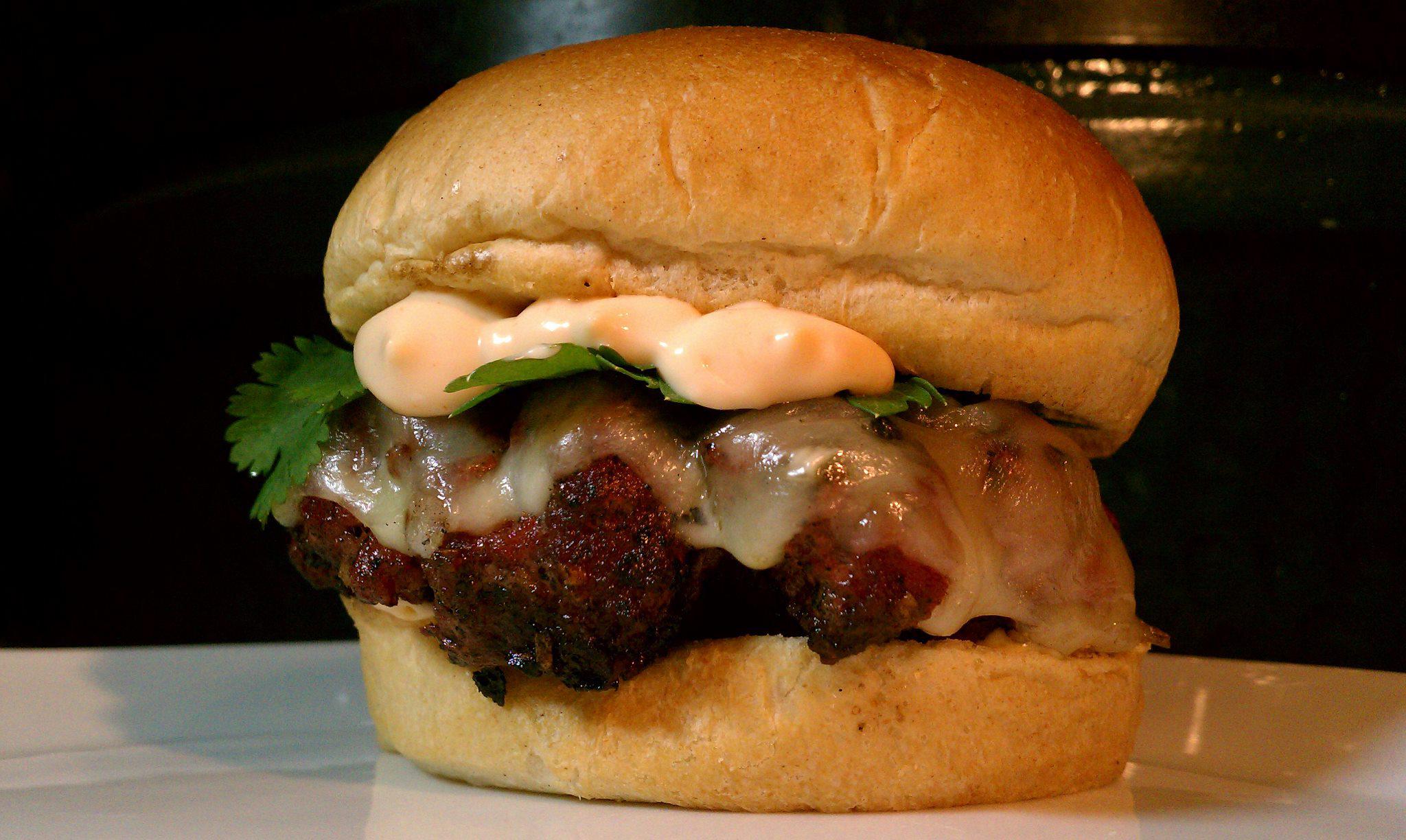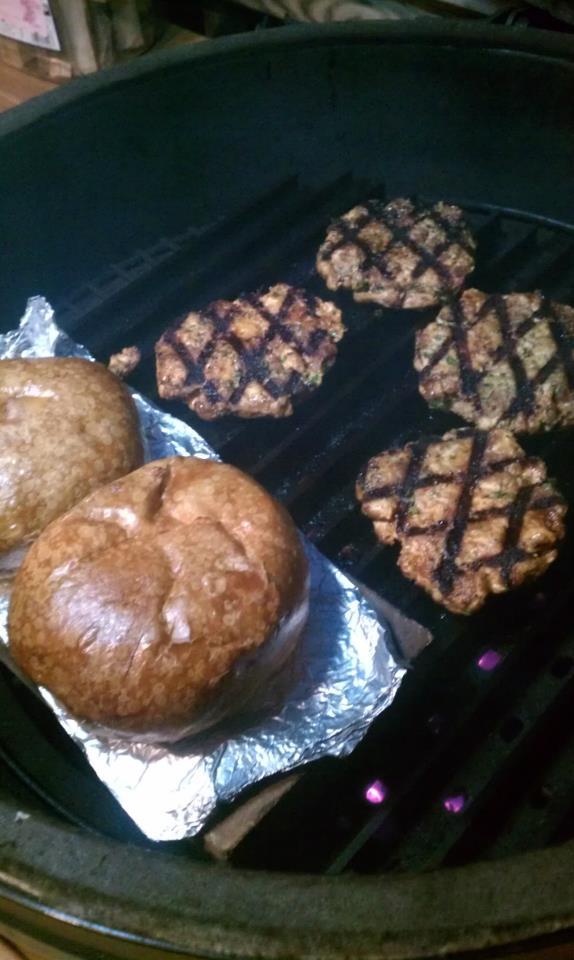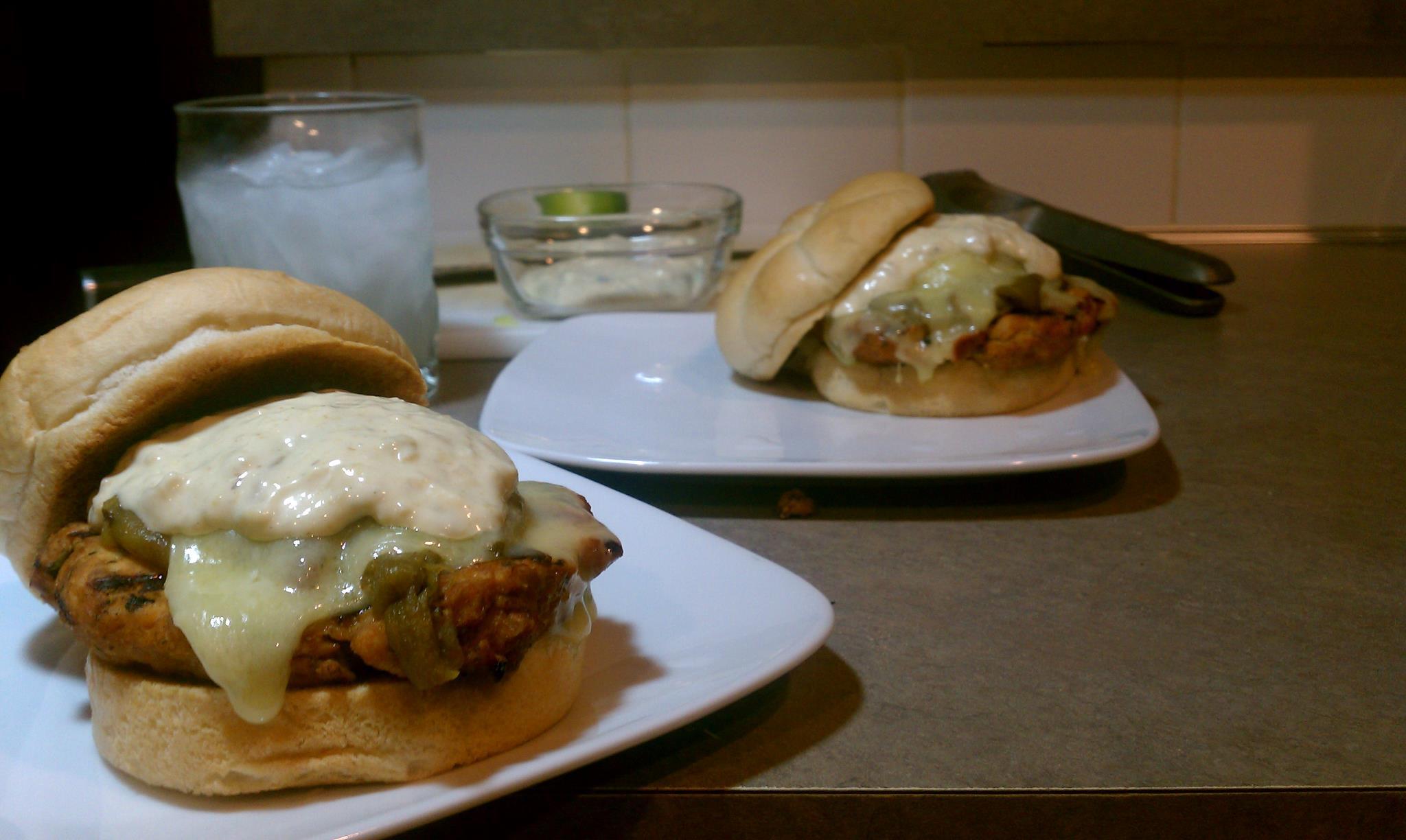 Craig
Andouille/Chicken burgers topped with grilled scalloped tomatoes were amazing

Bunless Taco Burger - with a side of smoked bacon guacamole.

Basic Burger - topped with a special Sriracha\mayo\fish\lime sauce.

Chorizo / Chicken Burger - . Instead of your regular Ketchup/Mustard combination, I made up a "Grill Steak Sauce" and then spread some Dijon on the top bun. This turned out to be a perfect flavor combination to go with the chorizo/chicken. The Smoked Corn side was perfect.

Green Chile burgers - For these burgers, first we roasted hatch green chiles, and then smoked them for extra flavor.