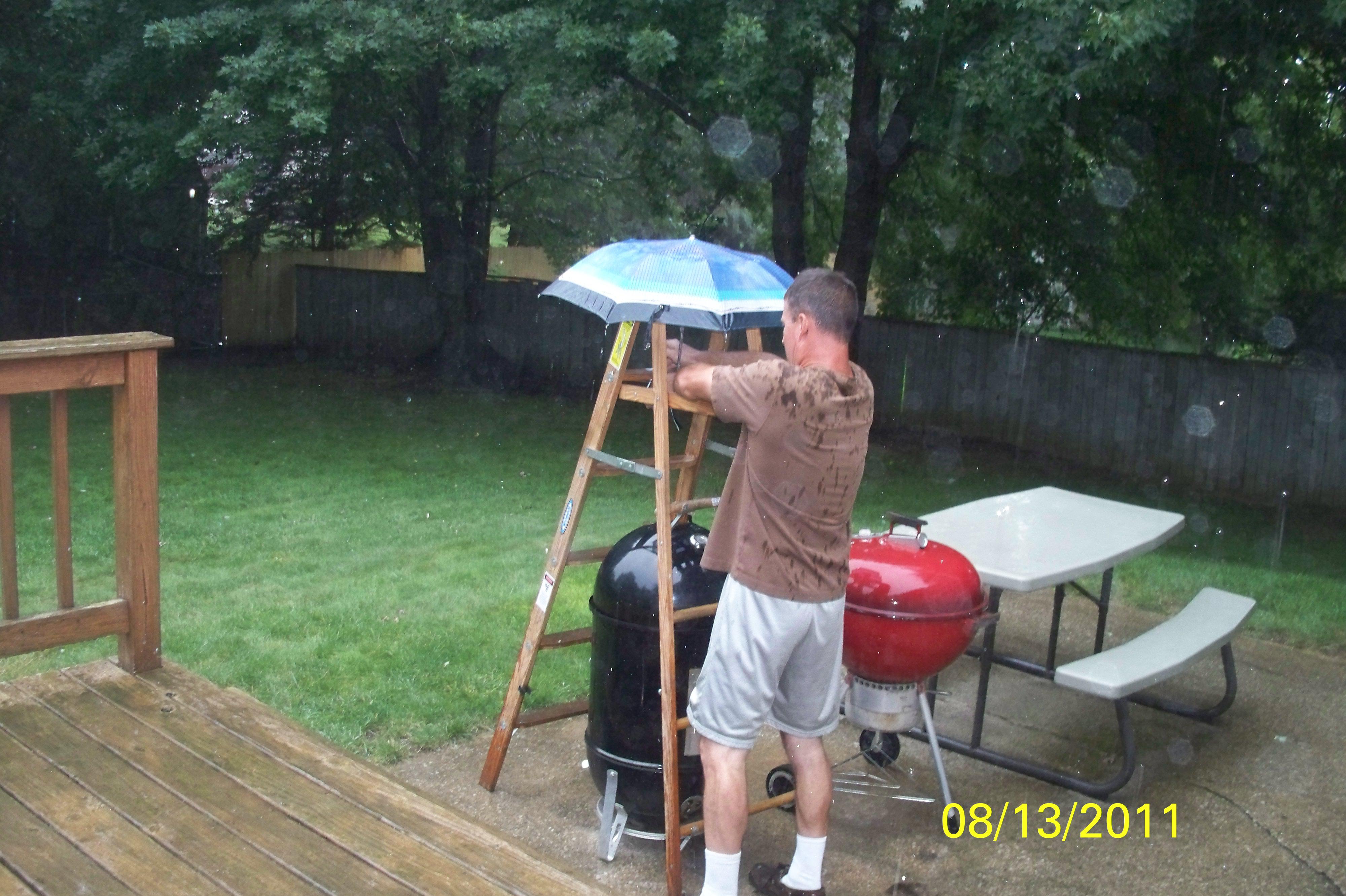 Deb
My family and I love grilled food, the best being cooked on our Weber grill. Today I'm going to tell you about why me and my dad should win this contest.

First of all, my dad grills something at least once a week. Even if it's pouring rain, or there's a foot of snow outside! He literally grills everything too! From steaks, fruits, and salad to cookie cake in a skillet. Everyone is always surprised at the different things we grill. Our family and friends also love the turkey and ham we make for the holidays.

Another reason we should win is because our favorite type of grill, smoker, and cookbooks is Weber.. We also love looking through all the Weber cookbooks for recipes to try out on the grill. Our family especially loves all the different sauces, marinades, and brines.

Third of all, my whole family loves eating at the Weber grill restaurant in Chicago. Each time we visit Chicago we make sure to eat dinner there! I always love getting dessert there because they have such unique ways of cooking it.

Lastly, I would really just love to surprise my dad by winning because he would be really excited. I feel traveling to Chicago and learning even more about Weber would be an awesome experience and nice little vacation for him. I hope you can see that my dad is truly Weber's biggest fan.