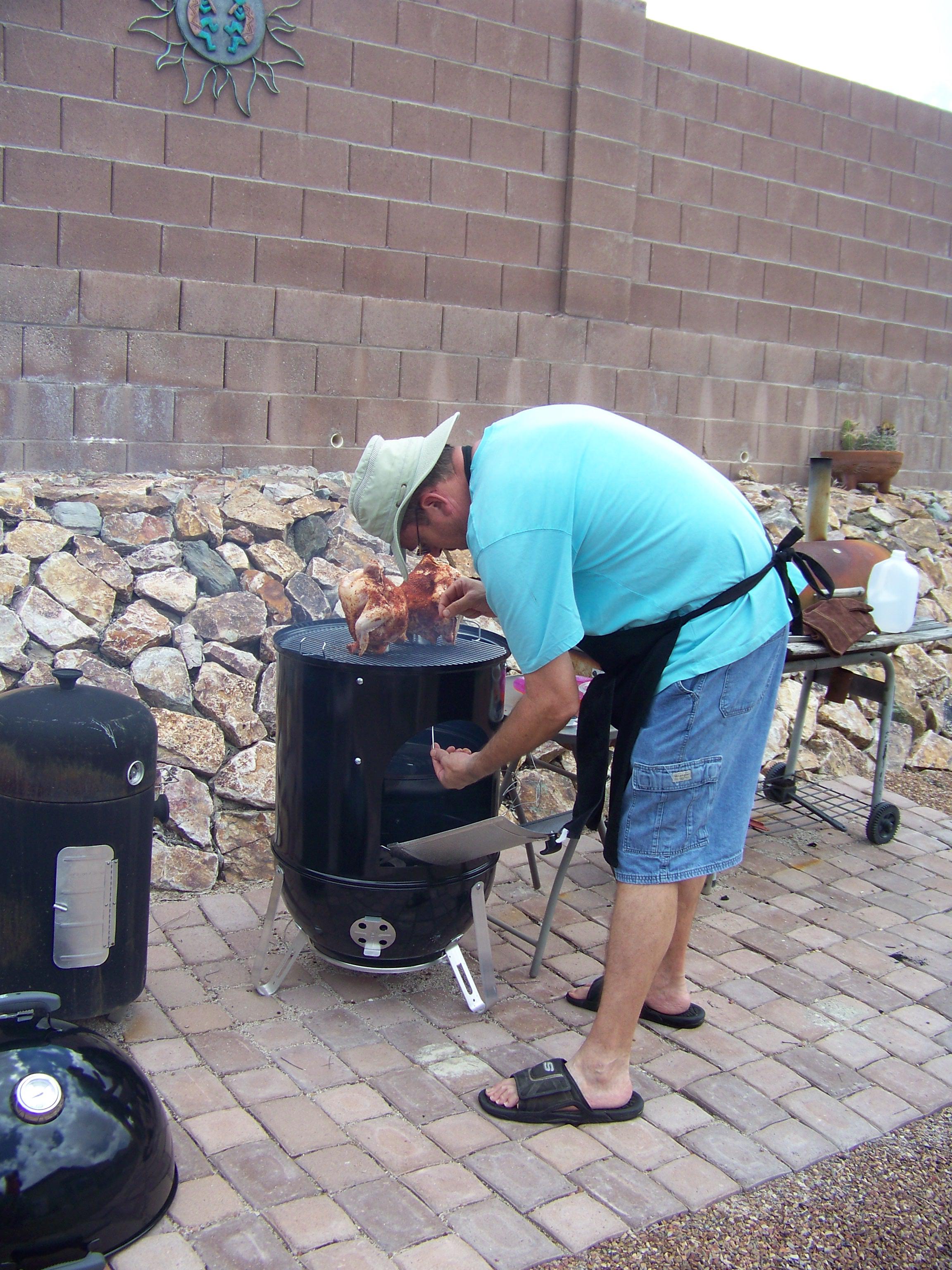 VIckie
This was written by my 10 year old daughter about her dad.
My dad should get this because he has 3 grills. His favorite is the bullet. He tries to cook on the grill at least once a week. My dad even has an Igrill. He loves to BBQ. He won't stop. He watches BBQ Pitmasters all the time. I know because I am always with him when he watches it. He oloves to BBQ.

My husband works hard as a teacher and volunteer at our church. Grilling and smoking are his favorite and most cherished way to relax, He often get's up at 4 or 5 am to prep meat and get it on the smoker. He loves his bullet, and has convinced others to buy them as well. He deserves to learn from the best because he is the best!