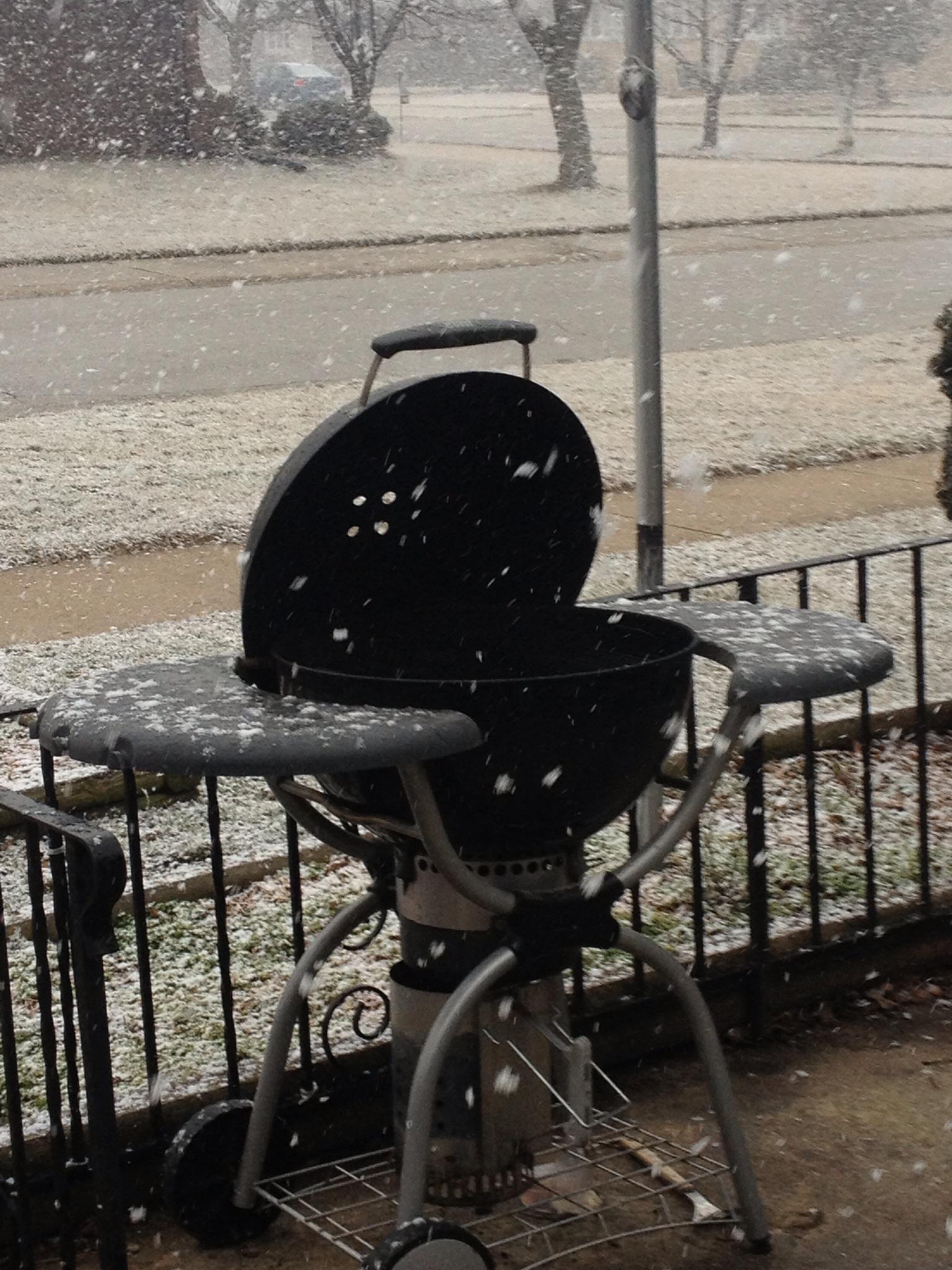 JP
My Dad needs to come grill with Kevin, because My Dad is the man who passed his love of outdoor cooking to my brother and I. We learned that you can grill, smoke, bake, and cook breakfast on a Weber grill. Dad taught us that outdoor cooking on our Weber grill was not a season but an all year long love affair. He fired up the Weber on Christmas and New Years, sometimes standing in the falling snow.

Dad made us appreciate that Weber grills are American made close to our home in the Chicagoland area. My Dad introduced me to my passion of outdoor cooking that I now share with my son, often telling my boy "This is one of your PopPop's recipes.

Now my Dad spends most of his time caring for my grandmother. Dad doesn't always have time to fire up his Weber, so this contest gives me an opportunity to say thanks to the man who showed me the ropes on my Weber grill.

The picture I submitted is of my Weber heating up in the falling snow.