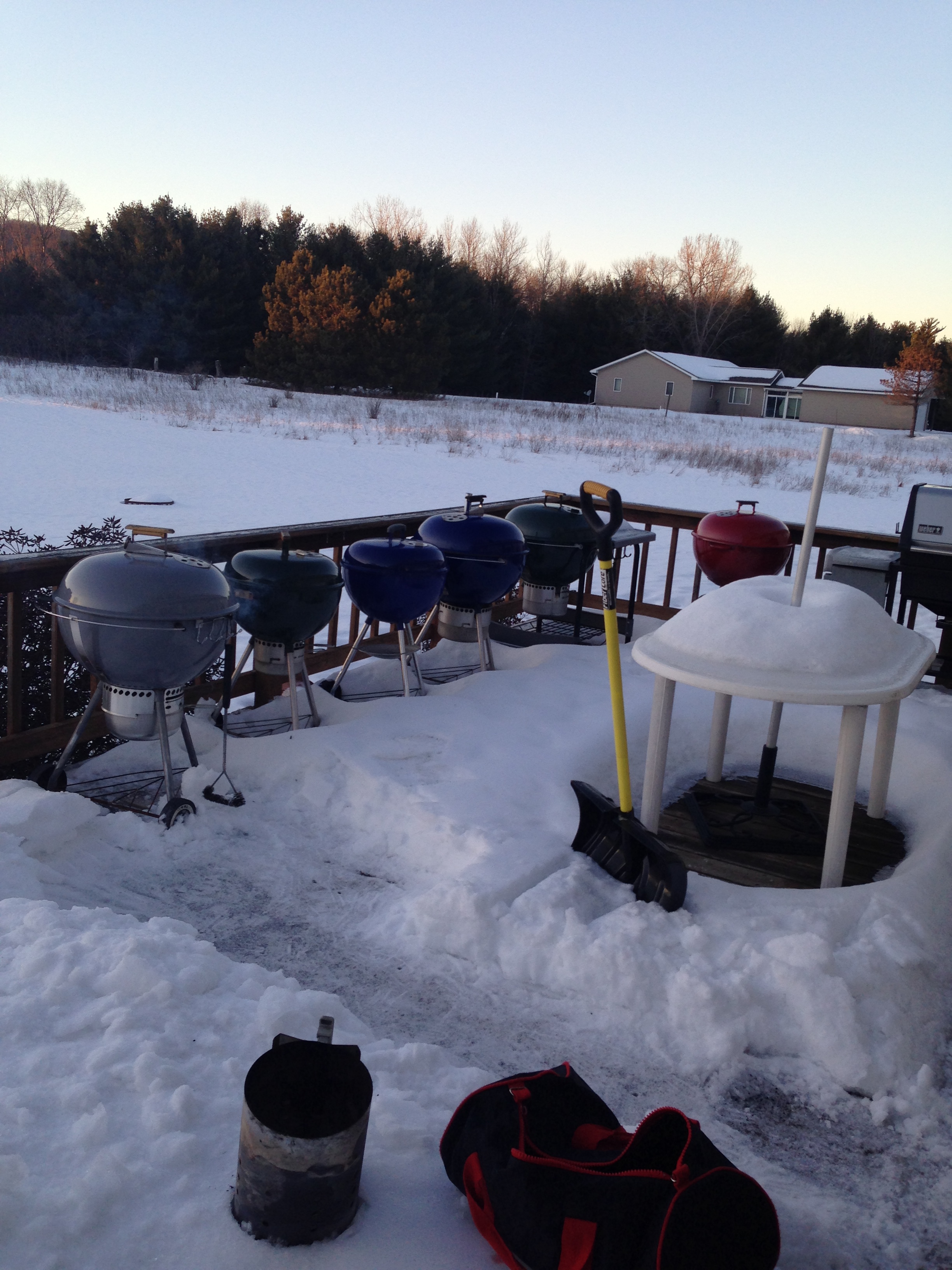 Dan
Just a pick of some of the grills at the weekend get away house "Seekin' Sanity"! Is the name my parents gave it.

Snow? What snow? Used the "Gray" that night made Smoked SPAM with Onions and Cheddar Sausage! It was cold but So What!

Love the Weber grills. Like I tell everyone who is buying a new grill "Buy a Weber pay for it its worth it!" I still have my dads 1985 Red Genesis gasser.