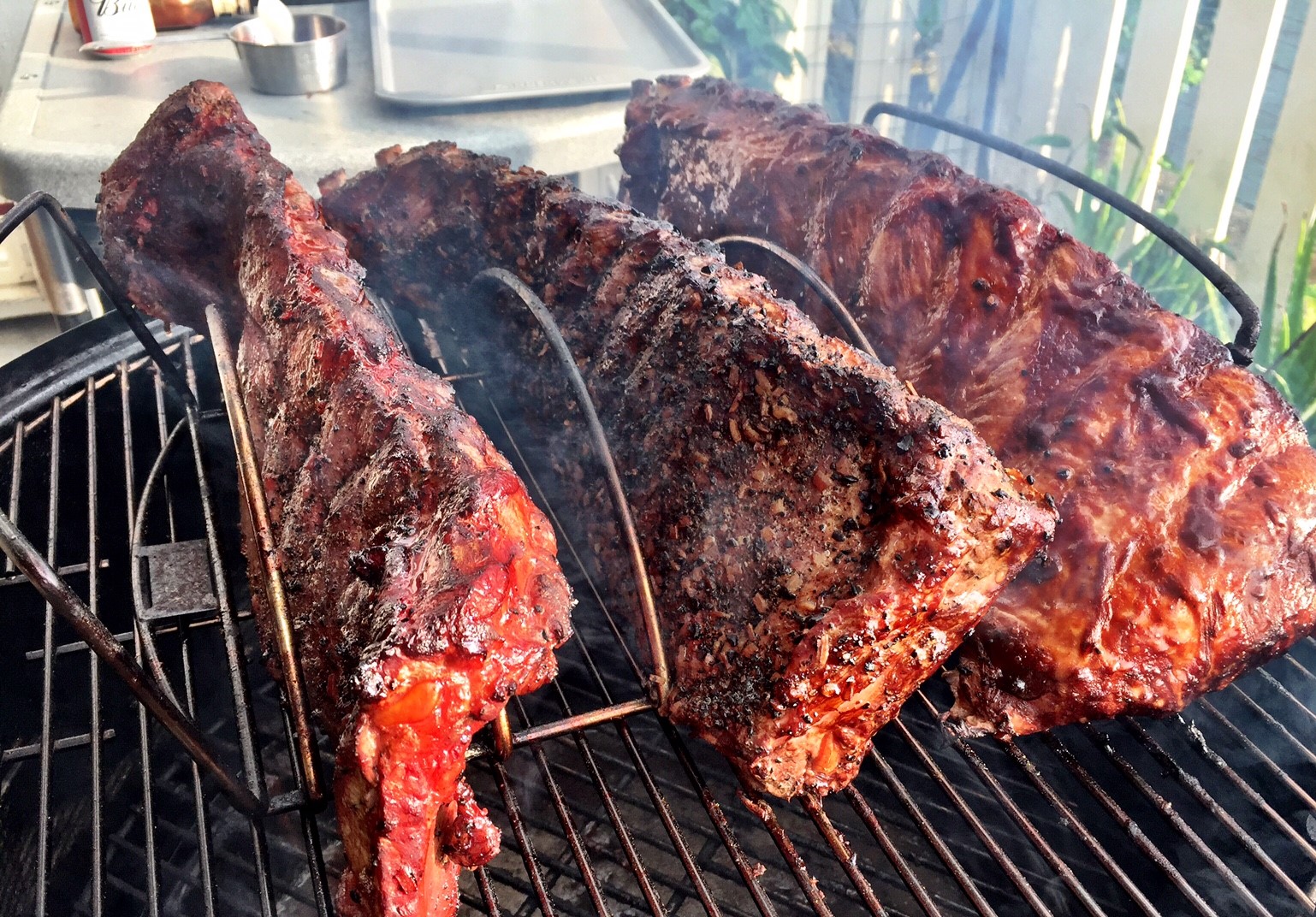 Lance
My triple play, took the 3 pack of ribs from Costco.
Far left is with Char Sui sauce
middle is Pulehu (Hawaiian salt, pepper, Kona coffee)
last one, is Sweet Baby Rays sauce.
Photo is about 3 hours in to a 4 hour cook on the 22 Smokey Joe
Party goers had a hard time choosing their favorite.