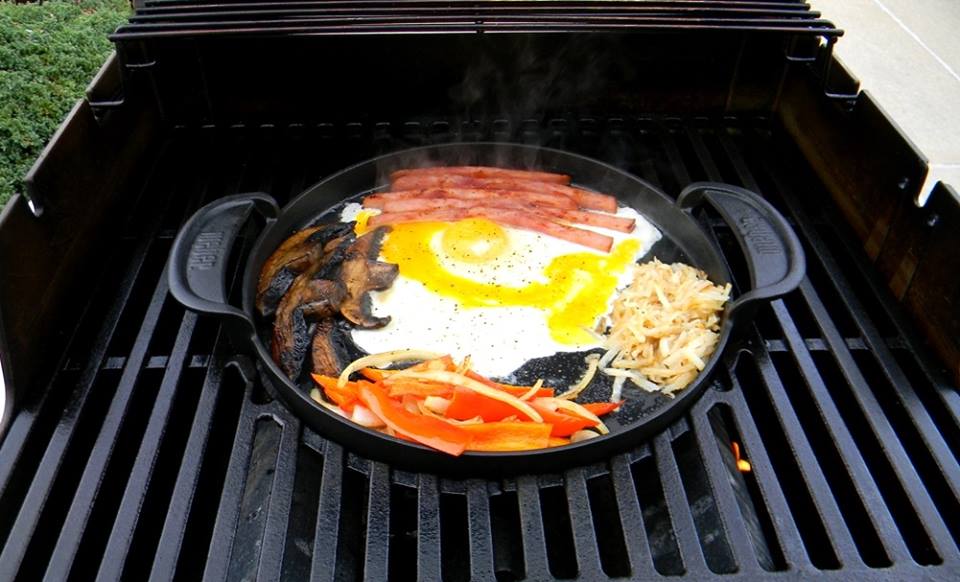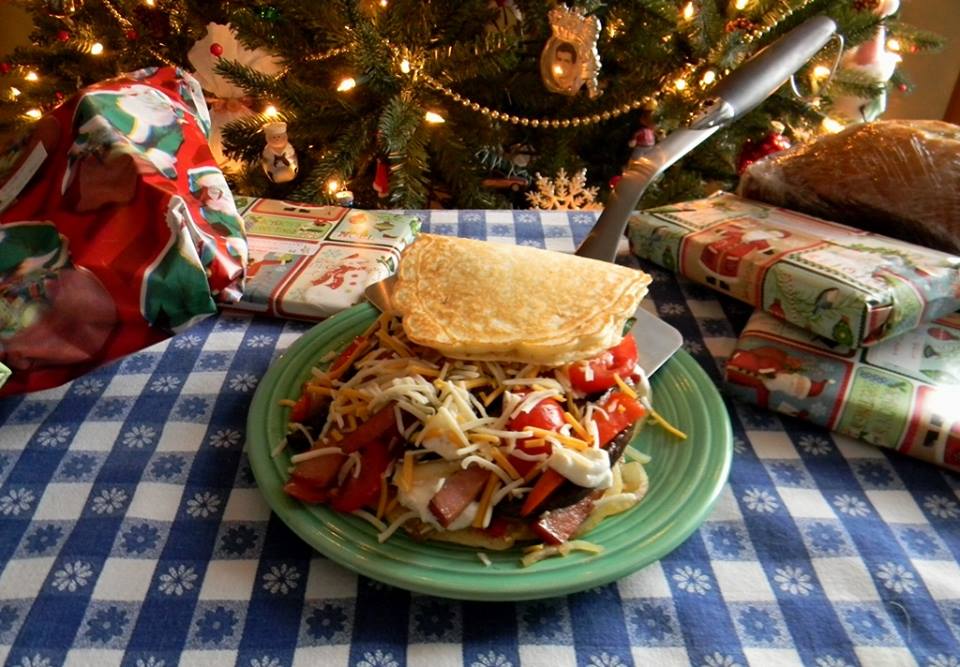 Mark
When I came up with the idea of a monthly online grilling throwdown for our family and friends I thought it would keep us grilling all year long with a bit of fun competition. We've had some over the top as well as unexpected things come off our grills, but when I chose Fajitas for this month's throwdown I never in my life thought of this. This idea needed a shout out, and even though the month isn't over I'm calling it a winner.

This is his what he posted
T.j. Eisenbraun

Breakfast Fajita Entry:
Name: HOW THE GRINCH STOLE BREAKFAST!

Ingredients for Weber C.I. Skillet:

* two eggs
* one ham steak - sliced into thin strips
* portobello mushroom - sliced into thin strips
* hash brown potatoes
* onion - sliced thin
* red sweet pepper - sliced thin

Pancake & Toppings:

* long pancake - in replacement of tortilla
* shredded Mexican cheese blend
* sliced tomato
* sour cream
Kcaj would have poured maple syrup all over this ... LOL!!!

(Kcaj is what we called my father. He was truly the pancake master in our family. I know he'd be saying, "I envy you sir" seeing what T.J. did today. )

Marry Christmas everyone, and keep those grills hot.