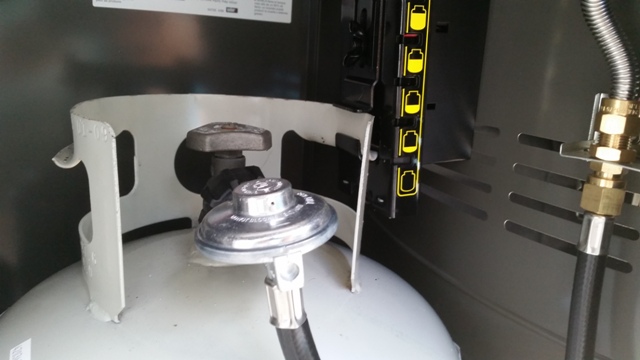 Craig
Virtually every negative review of the Weber e-310 mentions "...the tank sits on the deck, unable to move grill..." (paraphrased).

This is obviously due to not properly using the scale clamp. See photo.

And a great plus...it is engineered such that there is no need to lift the heavy, cumbersome full bottle up to the clamp while on your knees and off balance...just set the bottle on the grill deck, align the slot on the handle with the clamp, and...give 'er a little push. Falls right into place.

The e-310 is a GREAT unit!