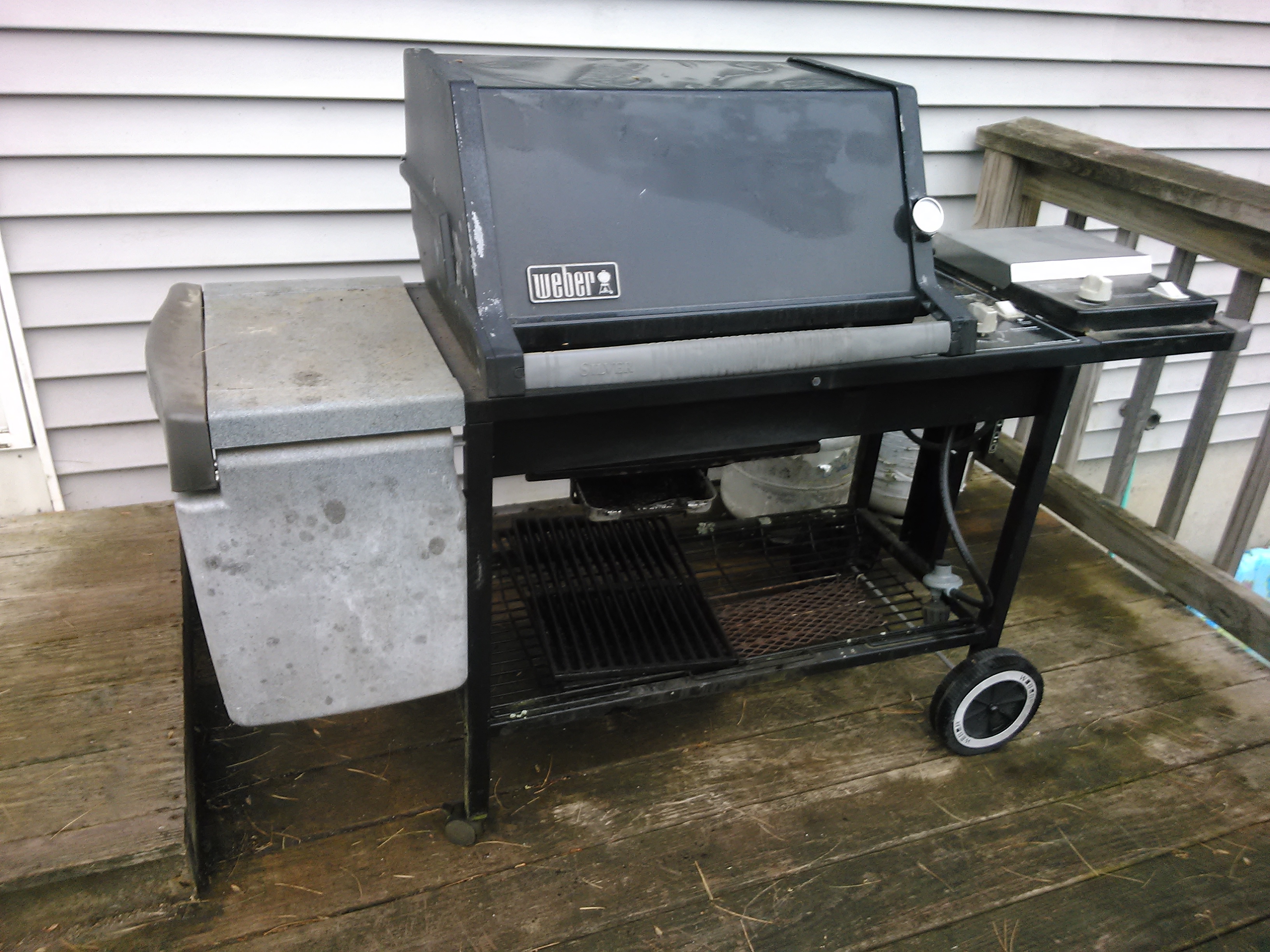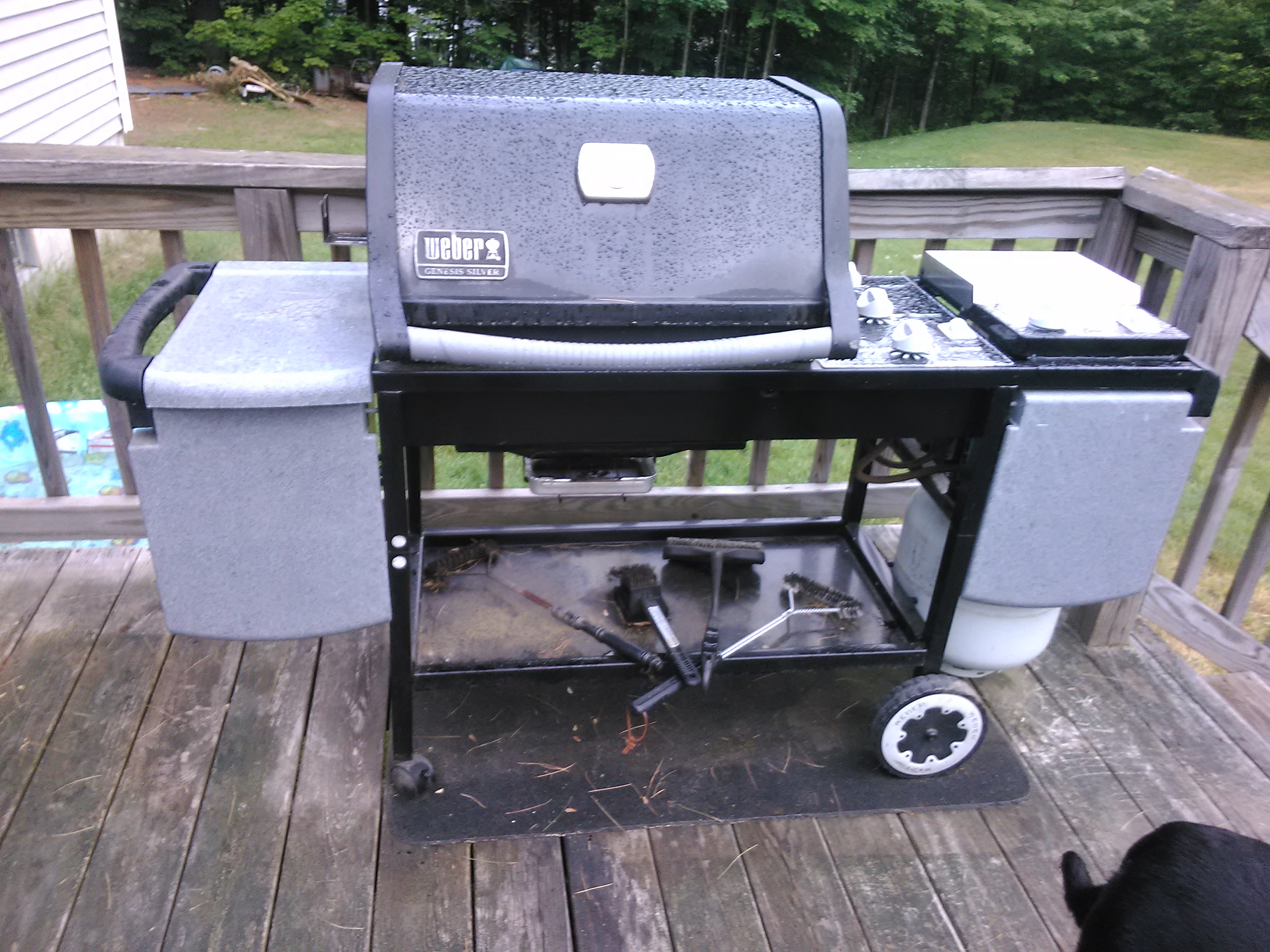 Russell
The top photo is Old Reliable the Genesis Silver C that I bought new in May of 2000. I just passed it on to my son in law so we can see just how long it will last. The only things that I had to replace are the flavorizer bars and the igniter.

The Bottom photo is the Genesis Silver C that I rescued from the town dump 2 weeks ago. It cooks great but I just ordered new burners for it because the cross over ignition tube is rusted out.

I also have a Weber Q that I use when I am camping.