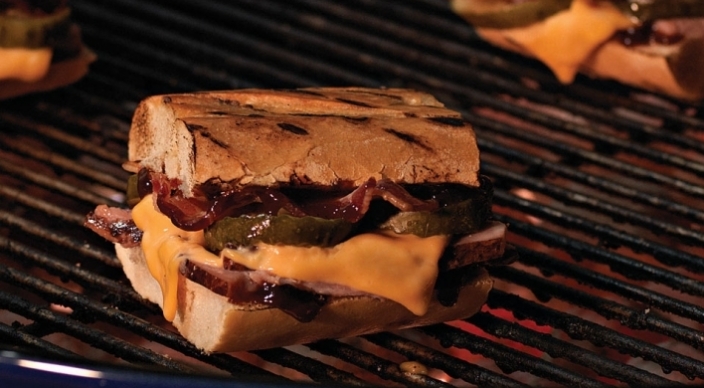 Serves: 4 // Prep time: 15 minutes | Grilling time: 3 to 4 minutes
Ingredients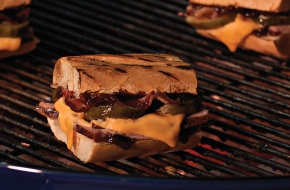 1 French bread baguette (10 ounces), cut lengthwise in half
¼ cup KRAFT Original Barbecue Sauce
2 tablespoons KRAFT Real Mayo Mayonnaise
4 ounces OSCAR MAYER CARVING BOARD Slow Cooked Ham
4 KRAFT Singles
8 CLAUSSEN Bread N Butter Pickle Chips
4 slices cooked OSCAR MAYER Bacon, cut in half
Instructions
Prepare the grill for direct cooking over medium heat (350° to 450°F).

Cut baguette into 4 pieces. Spread cut sides with barbecue sauce, then mayo.

Fill with remaining ingredients.

Grill over direct medium heat, 3 to 4 minutes on each side or until golden brown, using a grill press or heavy pan to flatten the sandwiches slightly while grilling.

Substitute: 
Prepare using KRAFT 2% Milk Singles.