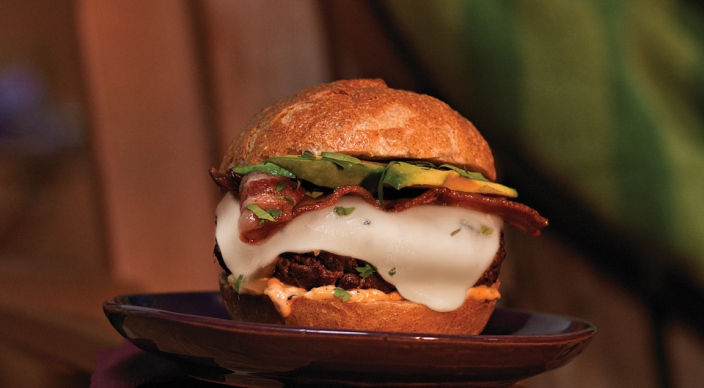 Serves: 4 // Prep time: 15 minutes | Grilling time: 8 to 12 minutes
Ingredients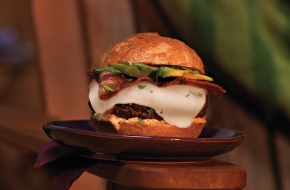 1 pound lean ground beef
4 slices bacon
4 slices pepper jack cheese
4 Kaiser rolls, split
¼ cup chipotle-flavored reduced fat mayonnaise
1 Hass avocado, cut into 12 slices
½ cup coarsely chopped fresh cilantro leaves
Instructions
Prepare the grill for direct cooking over medium-high heat (400° to 500°F).

Shape the ground beef into 4 patties. Grill the patties over direct medium-high heat, 4 to 6 minutes on each side, or until done (160°F). Meanwhile, cook the bacon as directed on package.

During the last minute of grilling time, place a slice of cheese on top of each patty to melt.

Spread the rolls with mayonnaise, and then top each with a cheeseburger, a slice of bacon, avocados, and cilantro.